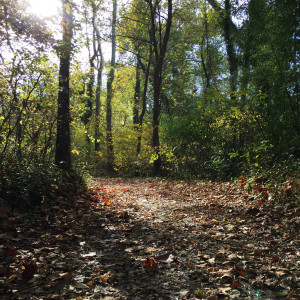 It's been awhile since I've written, but this blog, this desire to speak, to use the voice that only I have, a voice given by God, a voice uniquely mine to speak, to help, to heal, to love has been bubbling amidst this life-filled month.
This post, and this blog exist because I came to a point in life where I realized I'd lost my voice. Not a physical losing where you couldn't hear me vocalize things, but a losing of my symbolic voice.
After years and years of trying to be perfect, of fitting in, and then the final straw an unhealthy relationship I could no longer hear my internal voice…What would Rachel say? What does she think? What are her opinions? Lost. Hard to determine. Hidden behind noise and clammer of the ever louder voices of cultural norms, lessons learned from past hurts and self-protective instinctive fears.
Every one of us has a symbolic voice. We all are born with God's beautiful design stamped on the heart of our soul. You love the things you love and you dislike the things you dislike. We were never made to be the same as everyone else, to exist purely for the sake of fitting in or being culturally acceptable or even being approved of by everyone.
We were made to be unique. To have a voice that can add something to the world, that can add beauty and blessing, fun and art and joy and truth different from the other billions of voices God has placed on this planet. We are a gorgeous interesting mosaic if we all choose to contribute from our true selves.
That's not the case though is it? Each one of us gets brought up in endless perspectives. Perspectives that have opinions on what we should wear, on how our bodies should look, on what's appropriate in public vs. private, on what we are allowed to say and how we are allowed to say it. We also learn through bullying or subtle absorption that if we don't live inside these perspectives we will be faced with the sad reality of being ostracized, alone, unwanted.
Yes this may be a harder subject for females than males because of history and media screaming at us, but I would bet all of us have some set of voices stuck in our heads that aren't by origin our own. They're a parents, a boyfriend/girlfriend's, a teacher's, a schoolmate's a coach's, a pastor's.
So let me ask, the voices in your head, are they right? Do they remind you you can feel free and joyful to be you – body, soul, mind, & quirks? Or do you feel like there's a voice constantly keeping you in line, telling you of things that need to be hidden, changed, lived up to, different before you could be loved? Those voices are not truth tellers.
Friends, living in an eternal world of hiding, fear and shame was not what you were made for. Your voice, whatever it may be, is special. It matters because it's yours and yours alone and you matter. You don't need to think, look or act like others to be loved. You are loved just as you are. Loved as you're made by the One who made you. You're allowed to love what you love. You're allowed to not like what you don't like. You're allowed and intended to look the way you do and think the way you think. You can get better, you can make healthy choices, but do it because you know you're worthy, you're loved and you deserve to be treated as such – including being listened to, heard, understood, known, valued, cared for.
So bringing it back to why this blog continues to exist.  Why do I, a young female from little Lancaster, PA even blog? I blog because I need to remember I have a voice. To recognize I have a story that I only I can tell, a story that has value simply because God gave it to only me and because of that, it can uniquely help people in a way that only my voice and story can.
You have a voice too. It may be hard to hear right now. It may be clouded and quieted through voices or shame, hurt and norms. Unfortunately, those will always be the loudest voices and will always win out because of how our brains are wired to first protect us. But trust me, with enough practice, with enough use, with enough getting quiet and asking "what do I really think, love, feel, need right now" your true voice will get brighter in you. Your intuition never dies, it simply needs to be uncovered. It will not force it's way, but it will not go away either. It will wait. Wait for you to do the hard work of uncovering, learning to hear what it sounds like, feels like.
My hope in writing this is to remind you along with me – your voice matters. You don't have to be liked by everyone or fit in everywhere. Your soul simply needs to know you already are accepted, you already matter, and you are already loved.
So in the words of Mat Kearney and spoken word artist Anis Mojgani, this blog post is:
"For the ones who are told to speak only when you are spoken to
And then they are never spoken to
Speak every time you stand so you do not forget yourself
Do not let one moment go by that doesn't remind you that your heart beats a hundred thousand times a day
And that there are enough gallons of blood to make every one of you oceans"
 – "Heartbreak Dreamer" 
May you, like I have, start to remember your voice matters, a vital journey of your adult life is to rediscover your voice and, once you do, it is worth exercising.
From now on, May you speak every time you stand so you do not forget yourself. 
Extra Musings and Random Thoughts
If you read my last post, part of my vision is staying healthy… which includes downtime and sleep which sometimes means less screen time… a.k.a. less blogging time. Thanks for waiting.
The comments on our fear and shame voices being louder than our comforting mammalian voices is shown in brain research – I've been listening to a lot of Ask Science Mike lately and highly recommend his podcast if you'd like to learn more. The best thing we can do to calm those voices is to care for the feeling – Self-Compassion research shows bringing in a calming loving voice is the quickest way to calm and heal that internal whirlwind. It takes much practice. Trust the process. You will heal strong.
Oh my goodness the Tour de Compadres – NEEDTOBREATHE, Mat Kearney, Parachute, Wesly Arms tour – was amazing this past Saturday at The Electric Factory in Philly. Solid show start to finish. Mat Kearney blows me away every time and friends said the same about NEEDTOBREATHE. If you are looking for great music and want to see excellent live music, look them up. They are excellent. So grateful I got to go to that show with friends and family! Little Electric Factory secret thanks to a cousin's insight… get their early and sit upstairs and you'll see the whole show even if you're short 😉 .
Need new music for the month? Here's my playlist of picks that just came out: November 2016 Playlist
Finished Shauna Niequist's recent book Present Over Perfect. It's an excellent book. She is so vulnerable and open in ways that shocks, breaks the heart in gentle ways, and calls you to love this beautiful life you live and the God who's within it. I'd recommend the read, especially to females.
Talking about having a voice… SO thankful this bizarre election year craziness is about to end (or maybe by the time you're reading this it's only beginning?) Thank God He's bigger than an election.
Speaking of voices, God speaks to us all the time in everything. This picture I took at a beautiful 1 mile loop near by and love the beauty of God's light streaming through the colors of His seasons. So much in life is breath taking if we pause and see.