My Blog

Reflections on life, faith and living with your whole heart. 
This blog is more than about me, it's about you. It's about exercising the voice I believe God gave me so you can find the courage to do the same in your lives. Read, but also reflect, grow, and find your voice trusting in it's worth. I promise to be as brave and honest as possible while hoping and praying you find the courage to do the same.
Grace & Peace.
Latest Post
Thanks so much for reading.
If we listen to those things, they might tell us the solution to the problem… You have to listen to that and that helps you become a better person… Symptom is when something you cannot speak, speaks for you… It's saying there's something in your life that is just not working… Sinthome = prophet. Your symptom can be a prophet if you listen to it… If you listen to a prophet they tell you "you can have a new life." and if you don't listen to a prophet disaster results. In some sense, we listen to our symptoms and they become prophets to better lives. – Peter Rollins, The Robcast episode 112
We all have them, inner "symptoms" speaking to us to make changes. Whether yours are like mine or vastly different – sleepless nights, emotional weight, a tight chest, racing mind, and anxious heart – these are all trying to get our attention. They can and will teach us if we want them to.
Several nights ago I found myself frustrated again – frustrated with my lack of being able to sleep, with my inability to quiet my mind and stop thinking of all the things looping on repeat that need accomplished. I felt tight and worn the next morning. Exhausted from within.
These symptoms of mine weren't trying to wear me down, they do, but their intent is always to simply try and get my attention. As much as I wish they didn't exist, or I wouldn't get worn down, I see now these elements of life were simply trying to help, they were my prophets essentially, speaking the only way they knew how I'd hear them. "You are maxed. Pull back." they would say. "Choose rest. Cancel plans. You need whitespace, time unplanned. You need care. You need this to be known."
Anxieties, sleepless nights or other mild pains, we unfortunately all too often chock up as just " tough parts of life".  And it's true they are. But they can also be much more. As much as I'd love to call them "bad" parts of life and tell you we can fix them or we do not need them or we are supposed to be happy, to get rid of these and be pain-free, I can't. I've come to see these physical discomforts as little gifts. Little graces. Little truths speaking what I wouldn't hear otherwise.
It is tough work. This self-reflection. This asking "why are you visiting me right now?" to our interior pains. Tough because it requires staying with discomfort. Tough because there may not always be an easy or clear answer. And tough because once we know the truth it's trying to tell us, we have the hard choice of either listening or denying it's truth.
Both options are not easy ones. Both are hard. The first means I'd need to act – admit I need to cancel plans, or I am afraid, sad, hurt or in shame which feel all too painful to share and feel with another. But they whisper, they speak, they tell me things like I need to reach out for a cry, receive compassion and admit I do not have it all together, make changes to my life. Allowing this to be a part of the process of growth, connection with people and continual realignment toward health is a hard reality to accept.
But there is that other option toward our pain. We don't have to admit it. There's the other choice, the choice to avoid our anxieties, these teachers, our signs that something must change or we might break. I think there's a much greater loss with this option. Either option will cause change, that's how life is, but with the option of denying the good in the hard we may not change toward the freedom and health we long for. We instead learn to cope, to keep our needs quiet, to keep trying to become superior to the reality of human life being one of having needs and emotion and limits. We in essence will become a part of the cultural undertones that preach "have it all together. Don't crack. You can do it all. You can go it alone. You don't need outside support. Just keep pushing."
Taking this choice is a dangerous one. That little whisper, the root of that anxiety within you, that is trying to help you, your gentle heart trying to get your attention, it most likely become quieter. Your voice will quiet under the weight of the shame your mind associates with listening to what your heart needs. It will dig deeper into the belief that it is not good to need others, it is not allowed to break plans when your world needs room to rest, that you won't be liked if you cave or pull back or show emotion or be your true self.
I've lived that truth before, and it is not one filled with joy, inner freedom, true connection or any inner peace. It is a lonely and scary place all too heavy to bear.
So even if it feels much scarier at first to choose to listen to our inner aches and bring them out into the light, I encourage you to do it. Only when a need is brought to the light of another can it be cared for.
Who ever said life was supposed to be easy anyway? It certainly wasn't Jesus who left ease for the hard life of being human. He wept and mourned, he lived through uncertainty and fear, and he even died in the act of love. That is a clear picture of life being worthy but not easy – a deep life will include pain. It will include fear. It will include uncertainty and facing things we wished we didn't have to.
A deep, free, wholehearted life is worth every discomfort needed to get you to health and deeper connection.
So if your life is speaking right now, if it is saying "Something hurts. I'm afraid. I need a change. I need time to heal, to rest, to renew. This part of me needs held by another. I'm hurting. I am upset." in whatever uncomfortable voice it chooses, listen to it as a hidden teacher. Invite it in. Allow it. Let it belong as a part of your healthy process to recreating your life toward where you long for it to be.
Stress does rear it's head. A healthy life is not stress-free. But it claims it's pain. It allows discomfort to be an opening for needing and receiving care, connection, outside support and for growth.
I still get frustrated or caught up in it when I feel stress, but, by grace alone, I am now more quick to listen to this part of my life. To share my struggle through reaching out, to invite the stress to speak and maybe even reveal the feeling or thought that brought about its presence.
And even when I can't, in the times where stress lingers much longer than I'd like it too and I feel all too human, I now hope to at least stop fighting it. To allow it to have the space and time it needs to teach me and to see where God is with me in the midst of it. Because no matter what, I assure you, God is present, with, holding and carrying you through every discomfort.
Be brave. Lean into the whole of your life. Learn from it. Let your inner world speak. This is a worthy choice.
Grace & Peace.
Extra Musings and Random Thoughts
The episode the quote I started with is from a series on the philosophy of God that Peter Rollins did on the Robcast. I've been on a Peter Rollins kick now that I discovered him a few months ago. His series on Love is excellent on Robcast as well. Check them out here.
Currently I'm reading Falling Upward by Richard Rohr. Excellent concept that this post falls within. The ability to hold the pain or tensions of life are something we only learn in the "second half" that he describes.
Brene Brown, my personal female superhero of choice, released another book. I absolutely am grateful for and love her work and am looking forward to processing this new one, Braving the Wilderness. Really enjoyed this interview on her latest book and well as her interview with Jen Hatmaker was the best I've ever heard with Brene – and I've listened to a lot! Podcast on iTunes is episode 2 of Of Mess and Moxie.
My favorite band, The Lone Bellow, released their new album Walk Into A Storm Friday and I love it! It has been on repeat. It is most definitely becoming the sound to my season. Check it out on Spotify and look up some live videos – they are fantastic! Can't wait to see them again this Fall.
Was really impressed by The Brilliance in concert. Their music was so artistic and beautiful. They toured with John Mark McMillan who's latest album Mercury & Lightning I've been really enjoining. It was a great show.
Picture is of my latest – Honeymoon Island state park in FL – a little visual reminder of the beauty I've been able to go to while escaping the winter for a few days the last two years. And if this post has any truth in it, my heart definitely tells me it has trouble with Winter… so if I am able to care for that with a little warmth and time away? Then I happily do 🙂
Another podcast episode I appreciated this week was Ian Cron's interview of Chris Heuertz on the Enneagram.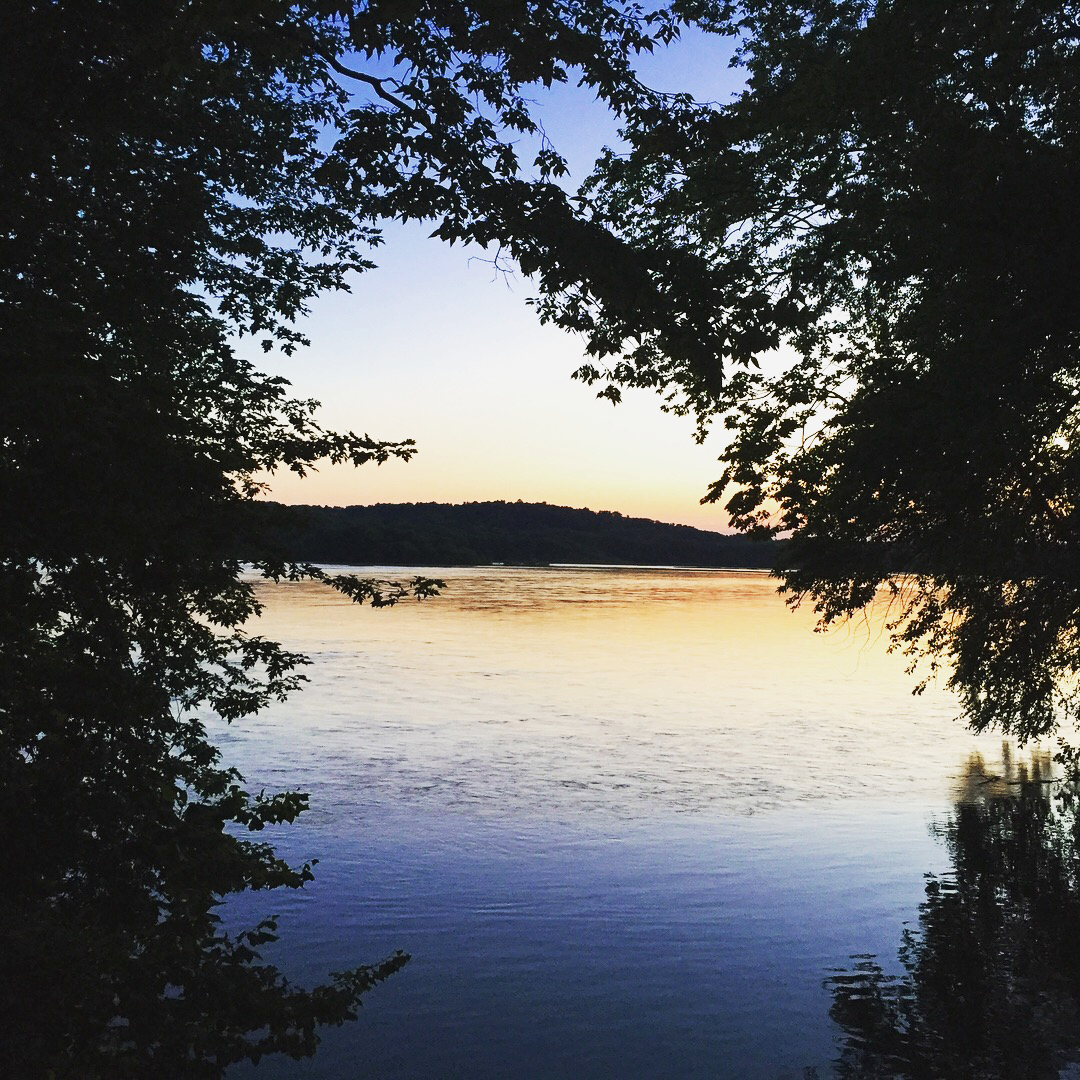 There's something deep within us that likes judging. It's so much easier to have a code for life. This is "right". That is "wrong". Search for the code, obey it, move on. Everything has an answer in that "reality". There are no hard questions or things that can't be...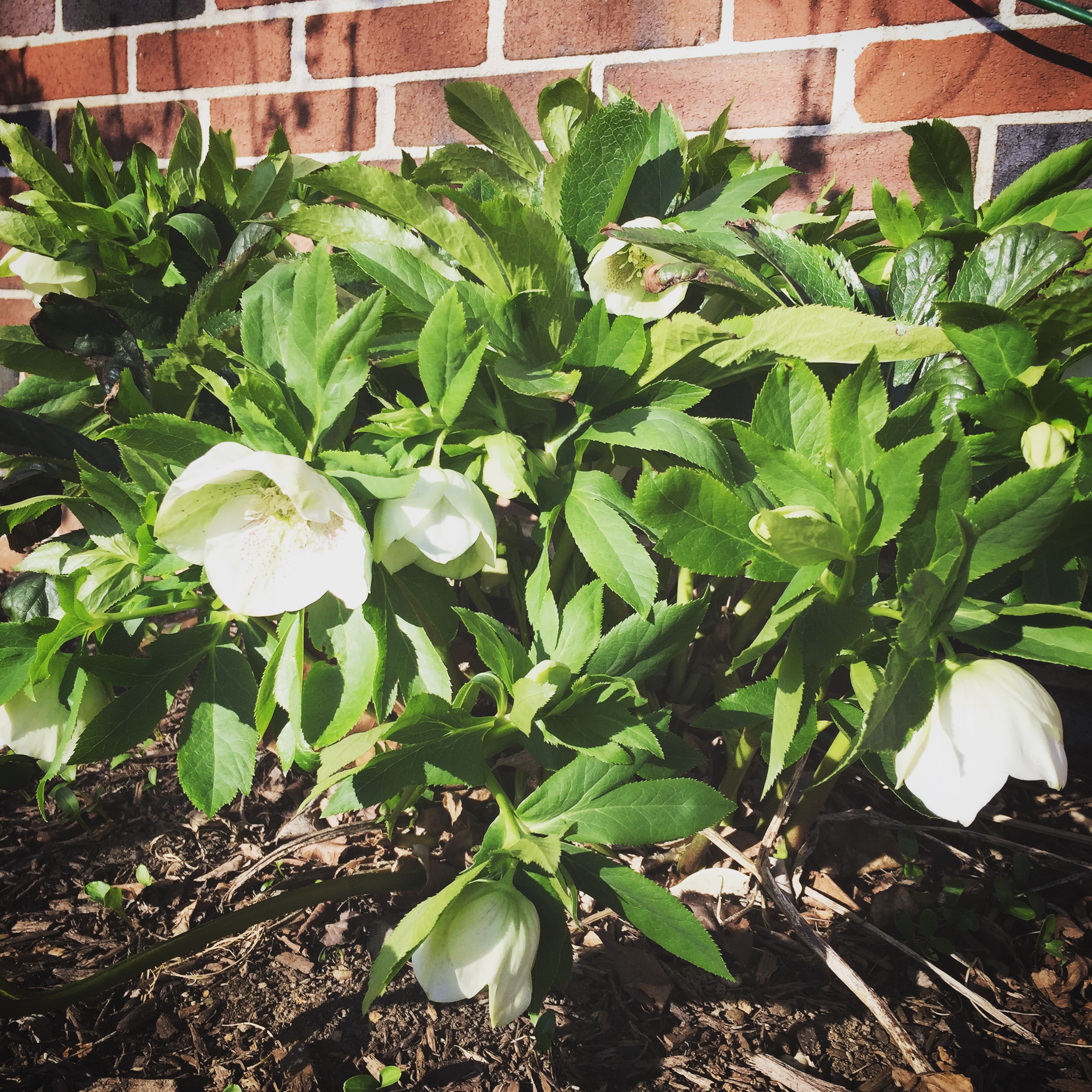 I was made in the fires Of your care for me Any strength that I have Yeah you gave it to me And I will find you in the next life Allman Brown This year for Lent I decided to do the Whole30. I knew it would "be a lot" for Lent. One Whole30 guru friend even warned me it...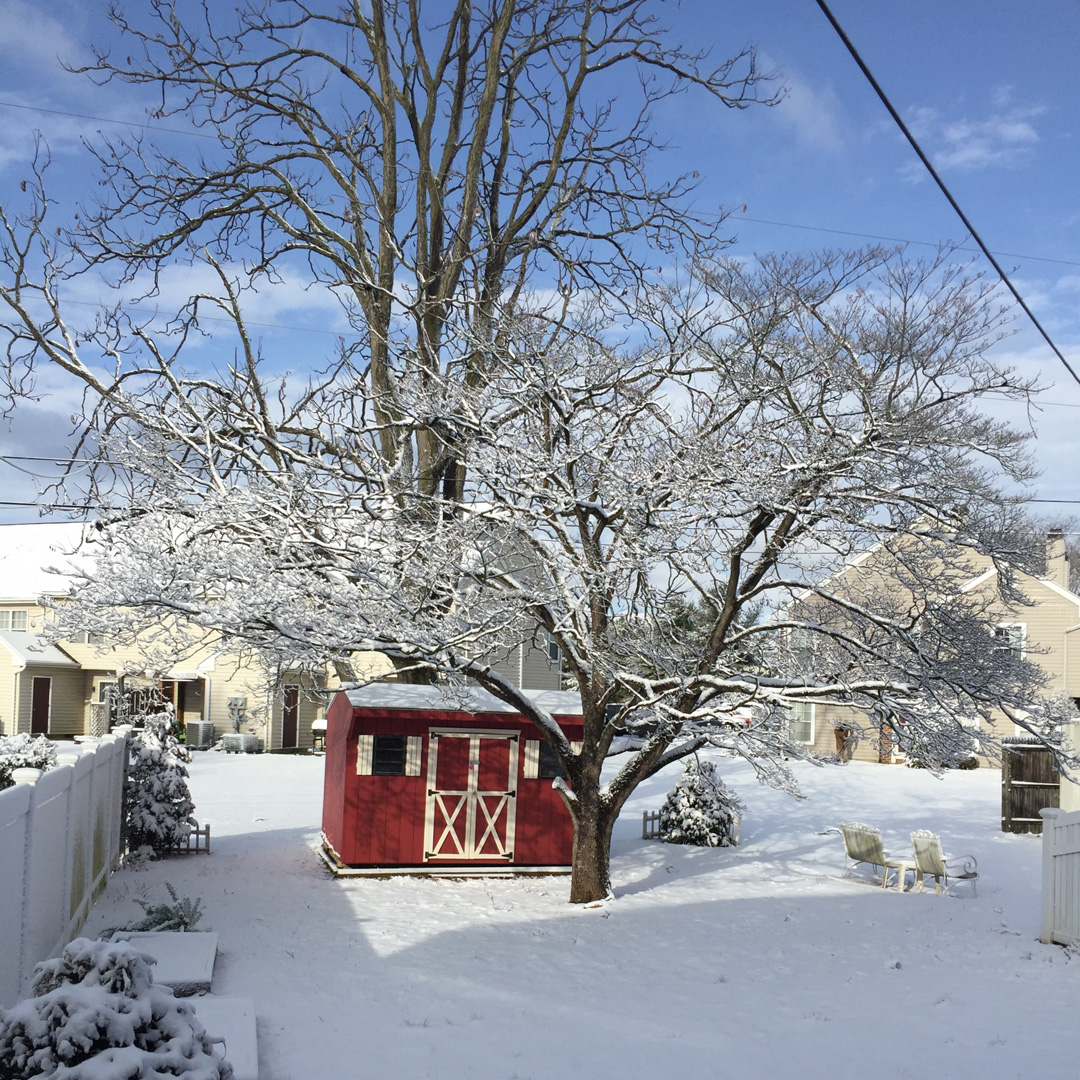 I've been thinking a lot lately about how life has limits: We can only do so much. There is only so much time in every day, week, work shift, life. We only have so much money, energy, space in our closets. There's only so much food our body can take in well, only so...
"Heaven is closer than you know." - Hillsong United At the end of last year, I was brimming with joy. Abundant family time, cuddles with our newest family member and last-hurrah's with friends for the year plus reflecting on all the growth and connection that happened...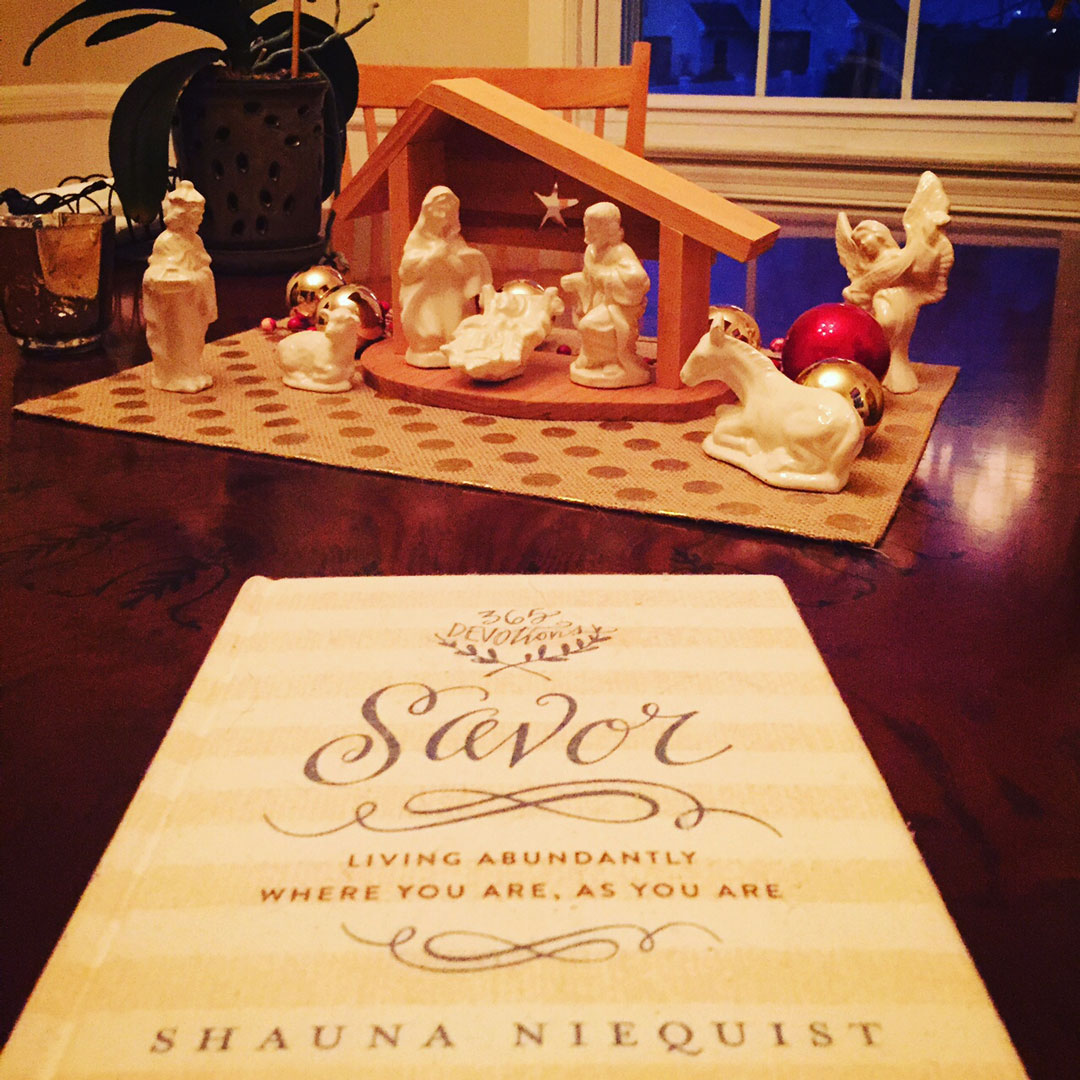 Every Expectation is a Resentment in the Making. - Richard Rohr Before the year began, I had chosen the word Savor to be my primary focus for 2016 and Honesty as a secondary thought to guide me. Savor because I wanted to realize how precious life is in each &...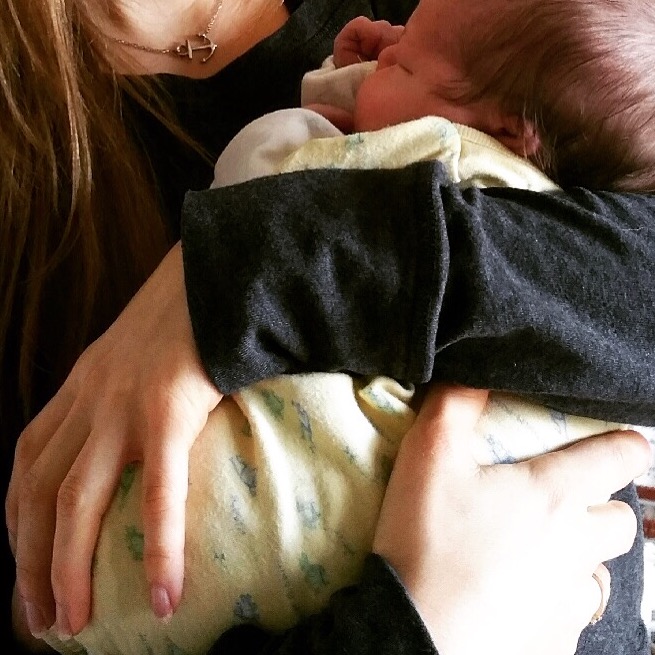 Gratitude is something I've needed lately. The reason I pause and tell you I need it, is because I'm realizing we all do. Gratitude changes us. It grounds us and adds a spaciousness to reality. It cannot change our circumstance, but it can significantly change how we...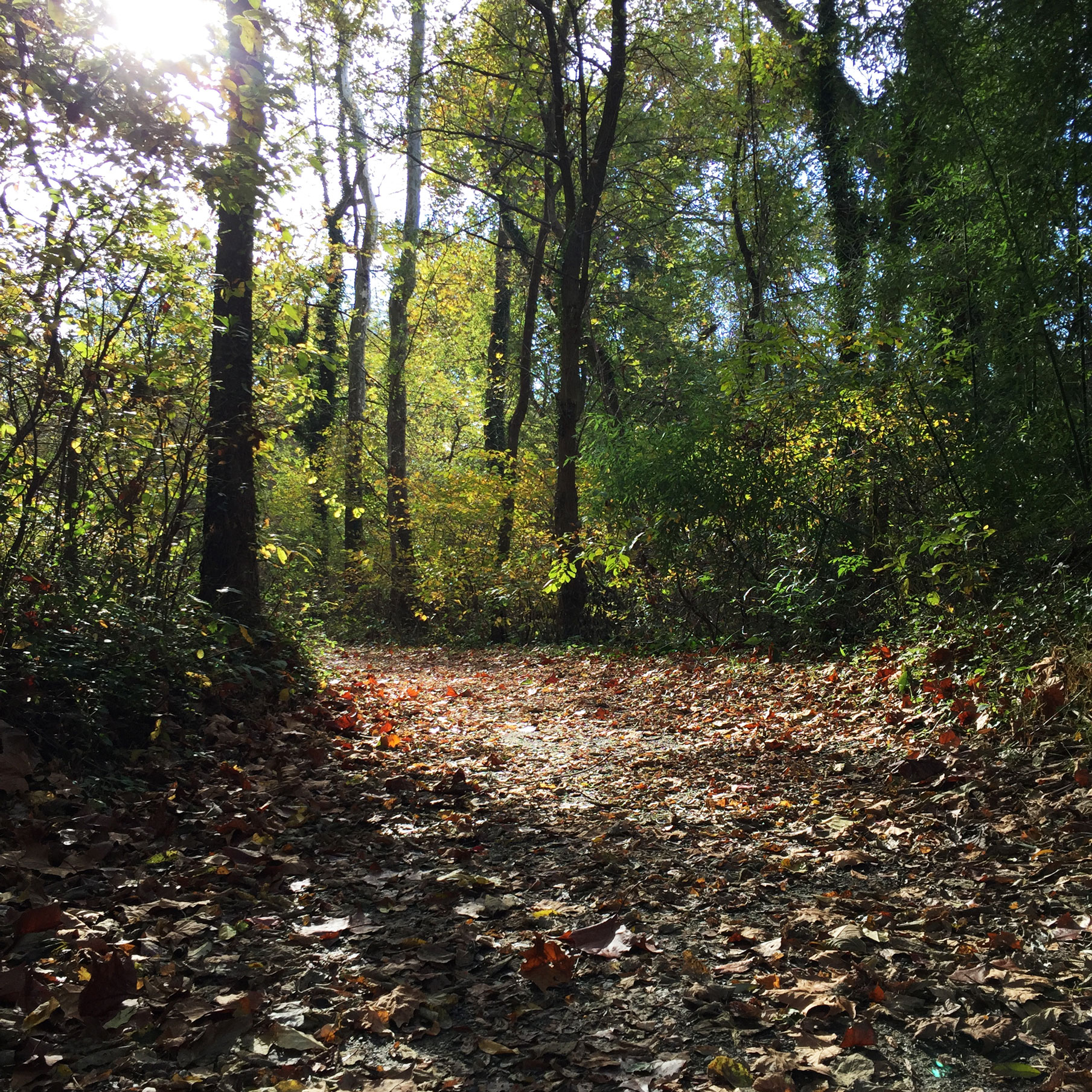 It's been awhile since I've written, but this blog, this desire to speak, to use the voice that only I have, a voice given by God, a voice uniquely mine to speak, to help, to heal, to love has been bubbling amidst this life-filled month. This post, and this blog exist...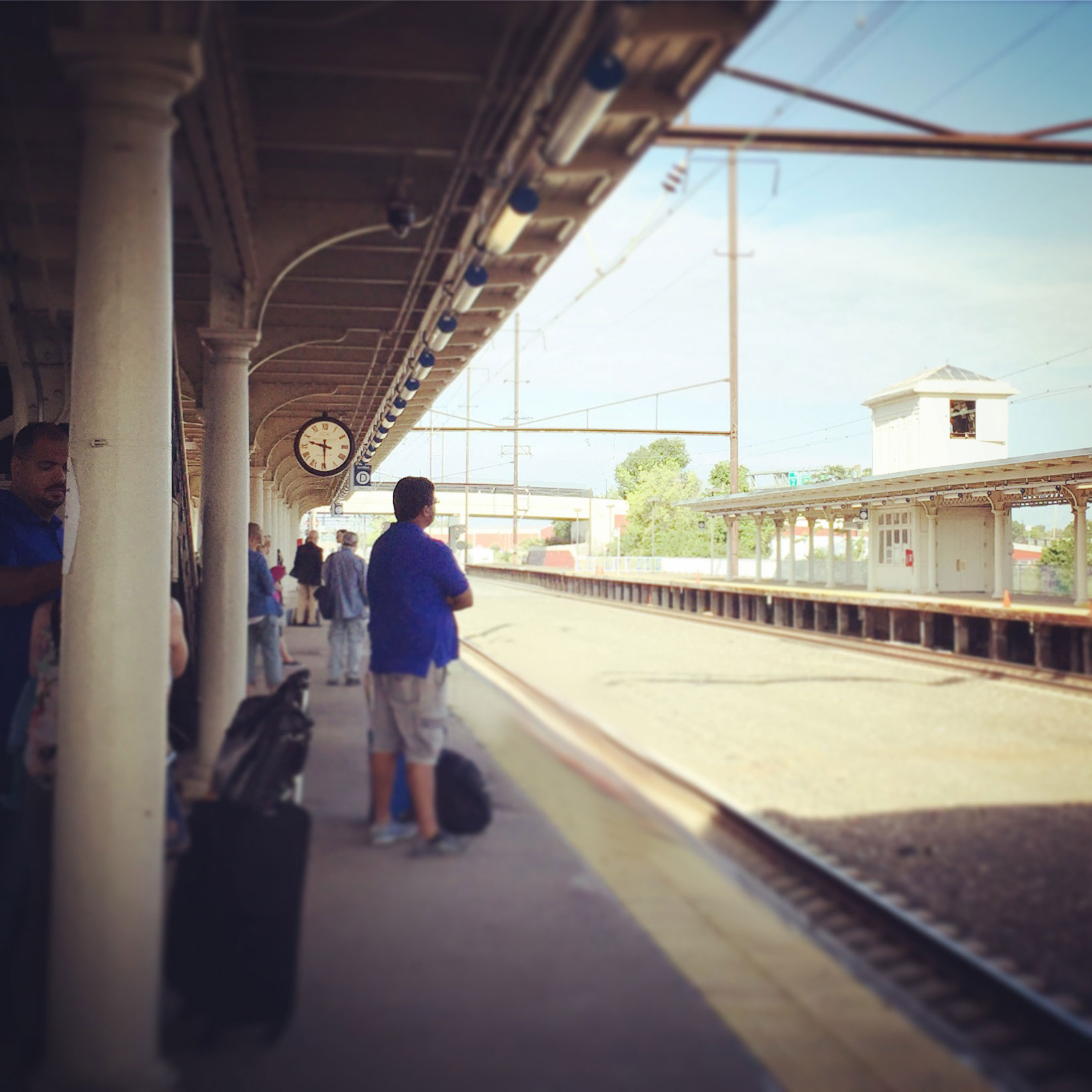 This past month was a blur. It sped through filled with wonderful things. My calendar was more like a puzzle that needed pieced together just so for it to end as a work of art, otherwise it would've been a jumbled bunch of chaotic stress. Thankfully I knew that before...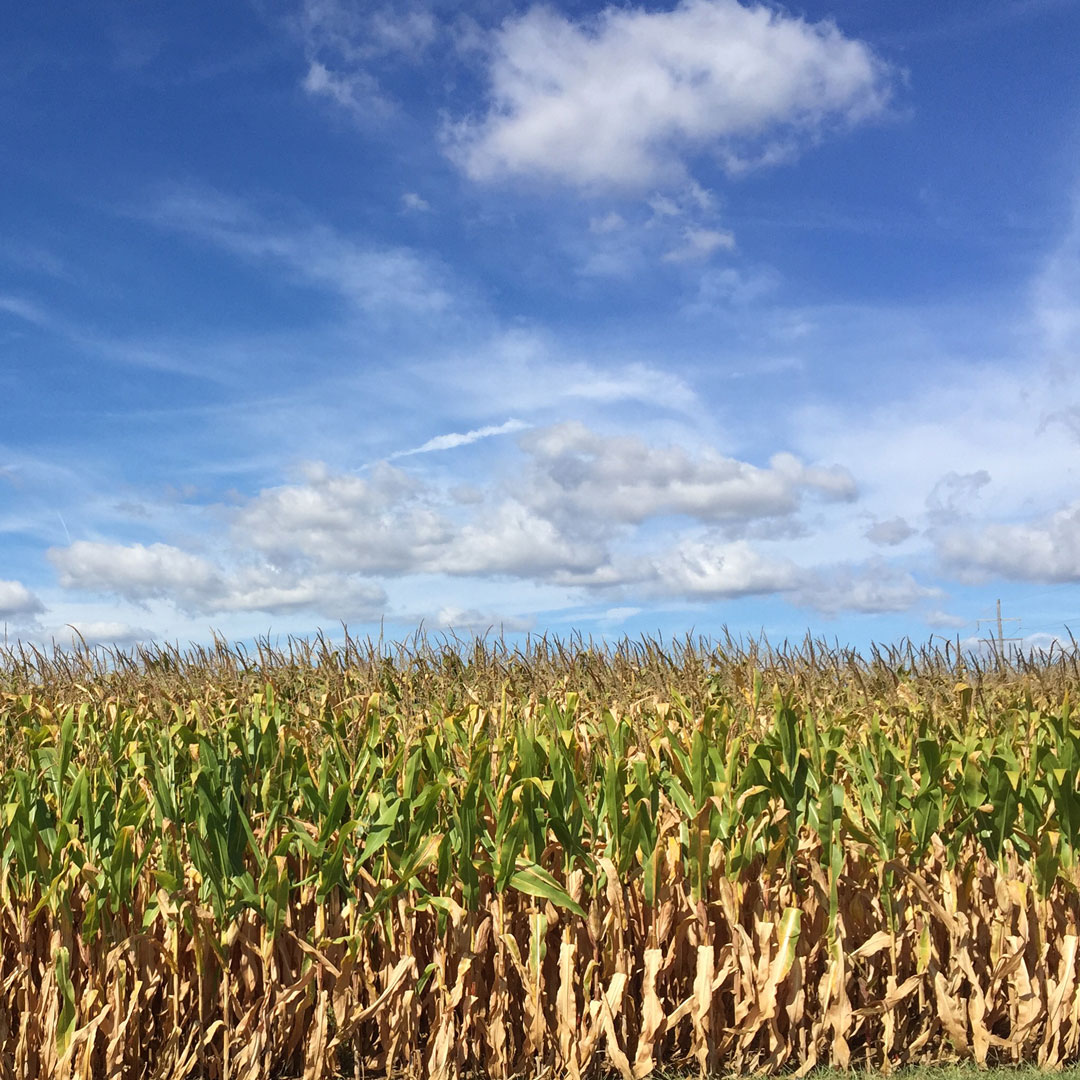 As I was reading and rereading Psalm 22 this verse really stood out to me: For he has not ignored or belittled the suffering of the needy. He has not turned his back on them, but has listened to their cries for help. Psalm 22:24 Here I see a glimpse of who God is, of...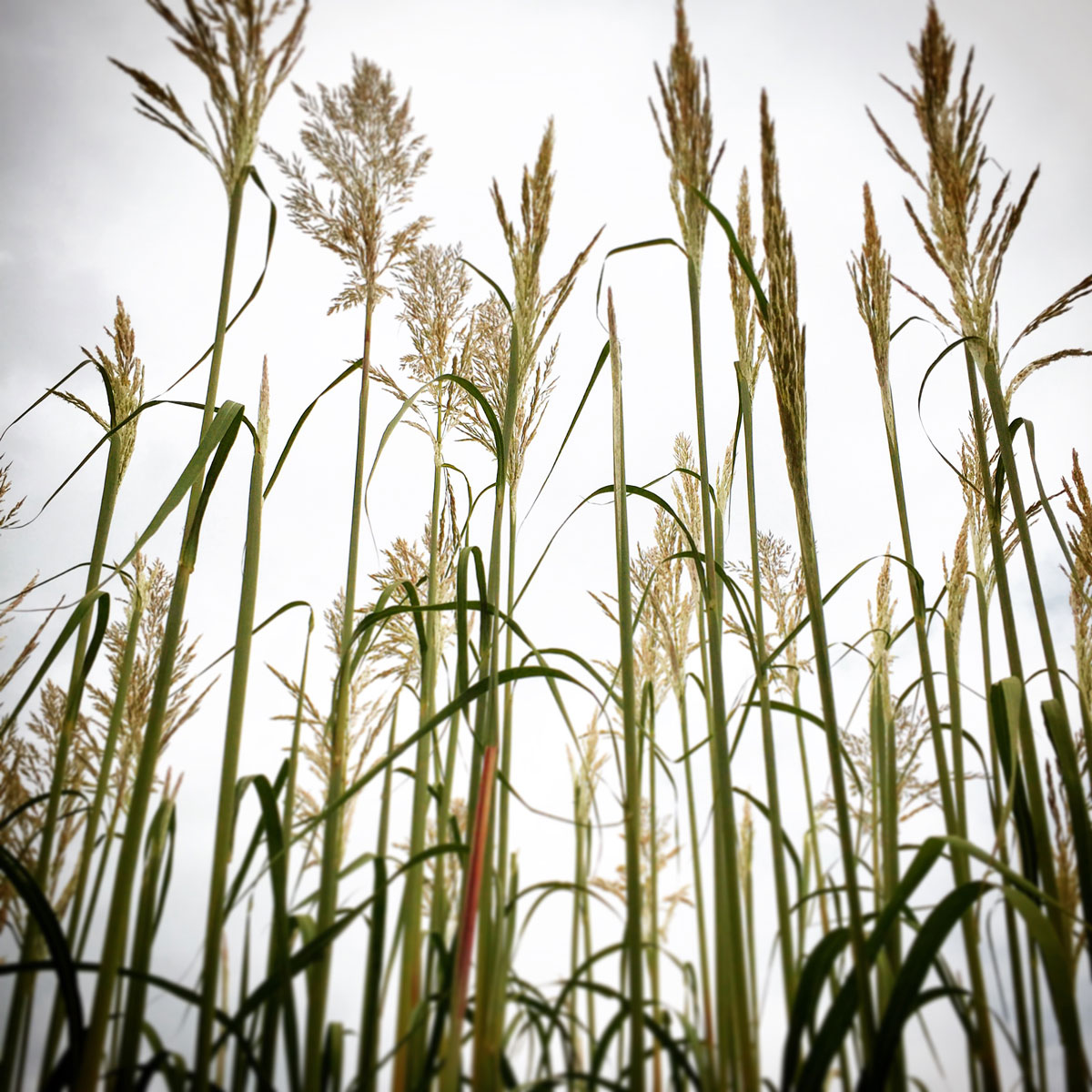 I was reading and re-reading the beginning of Mark lately. Sometimes passages like this, passages that tell of moments and concepts I'm so familiar with are really easy to breeze past. But this week when I read this very small section in Mark, it felt so familiar yet...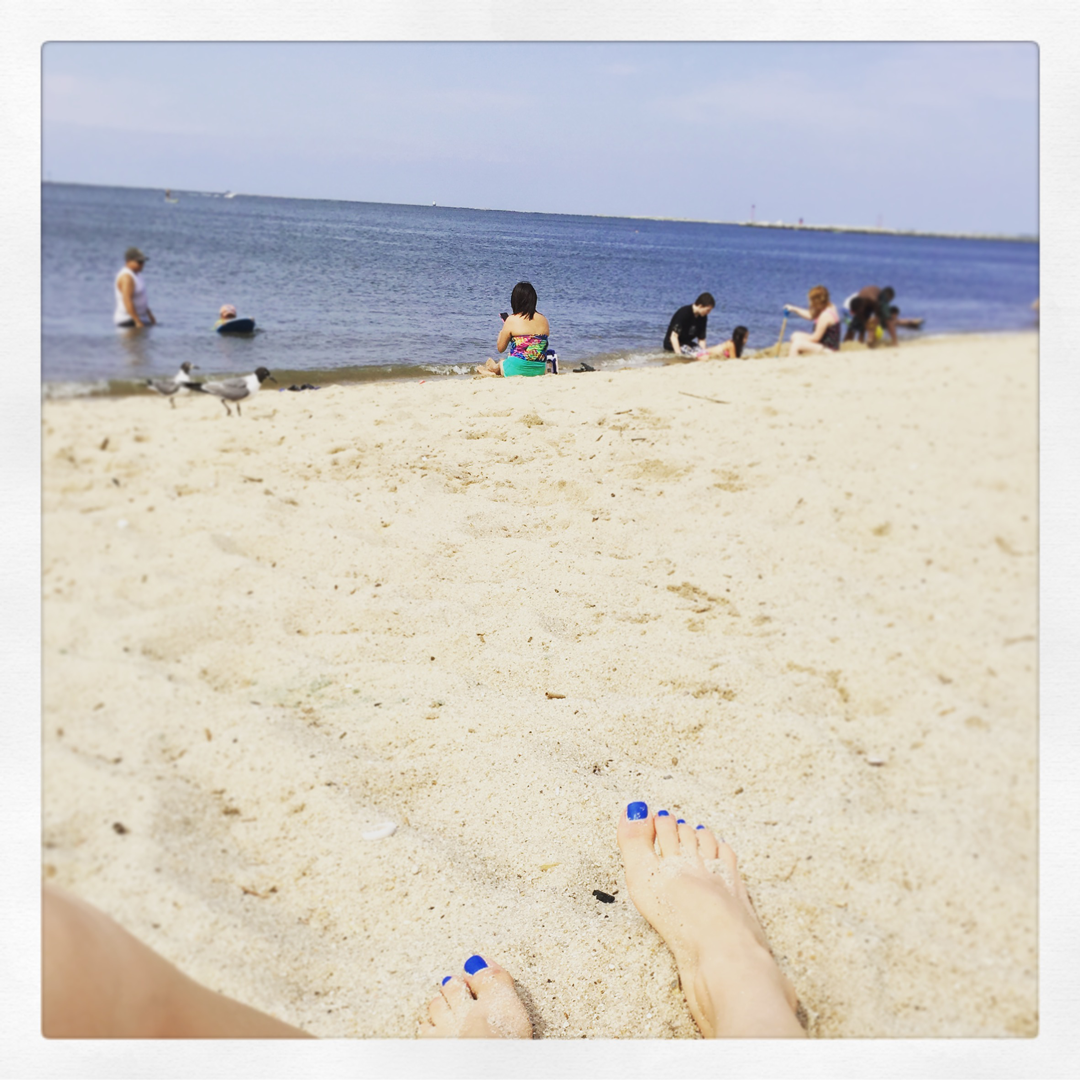 The wound is where the light shines through.  - Jon Foreman Someone asked me recently "If you could go back, knowing all that you know now, and change one thing about your life what would it be." After a brief moment of thinking and trying to pull something out, I...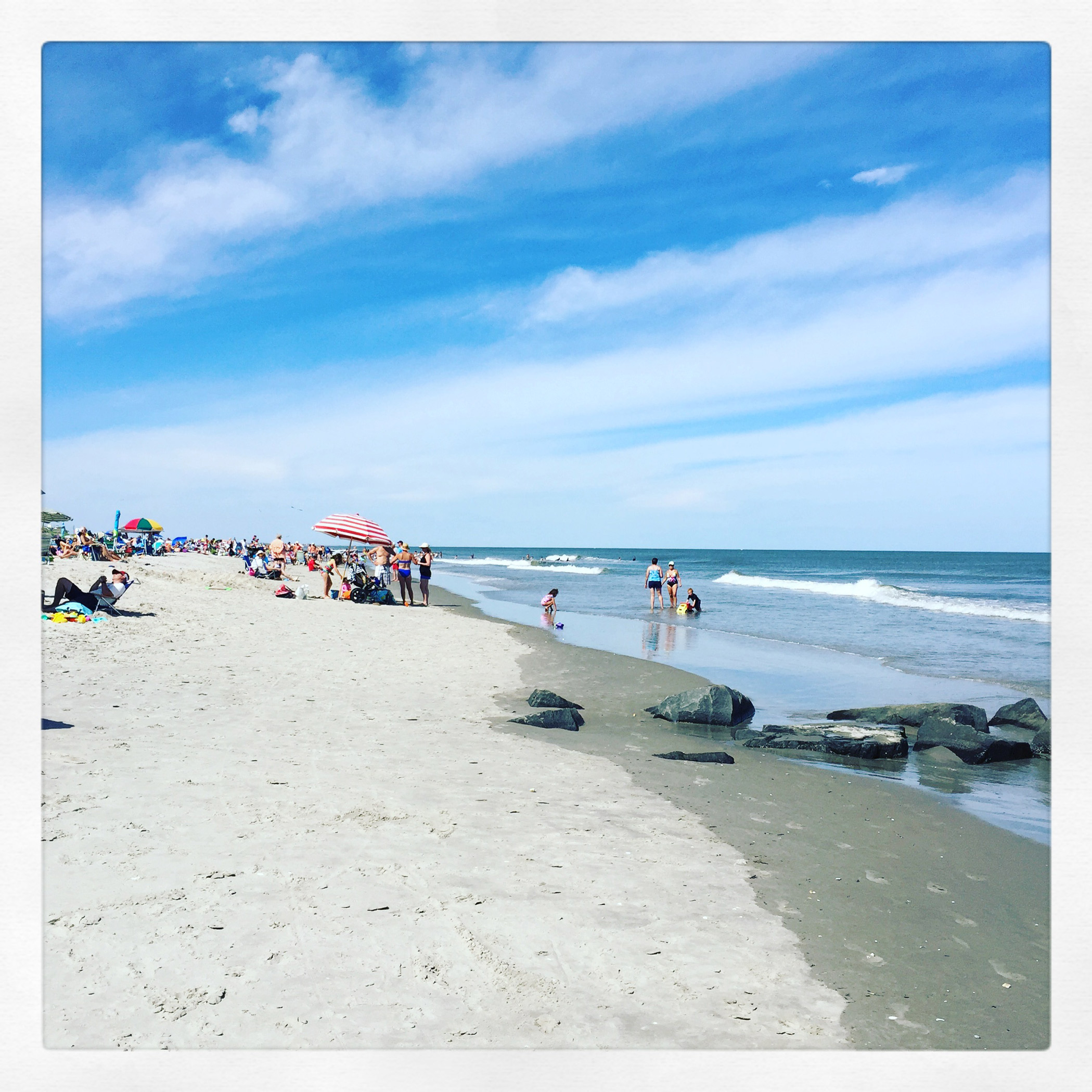 Right now I'm living a lot of unknowns. That's how it is with life isn't it? We are surrounded daily by questions. "How?"s, "When?"s, "Why?"s, "Who?"s and "How long?"s all over the place. Life is in a lot of ways out of our control. It's an unfolding, a path that's...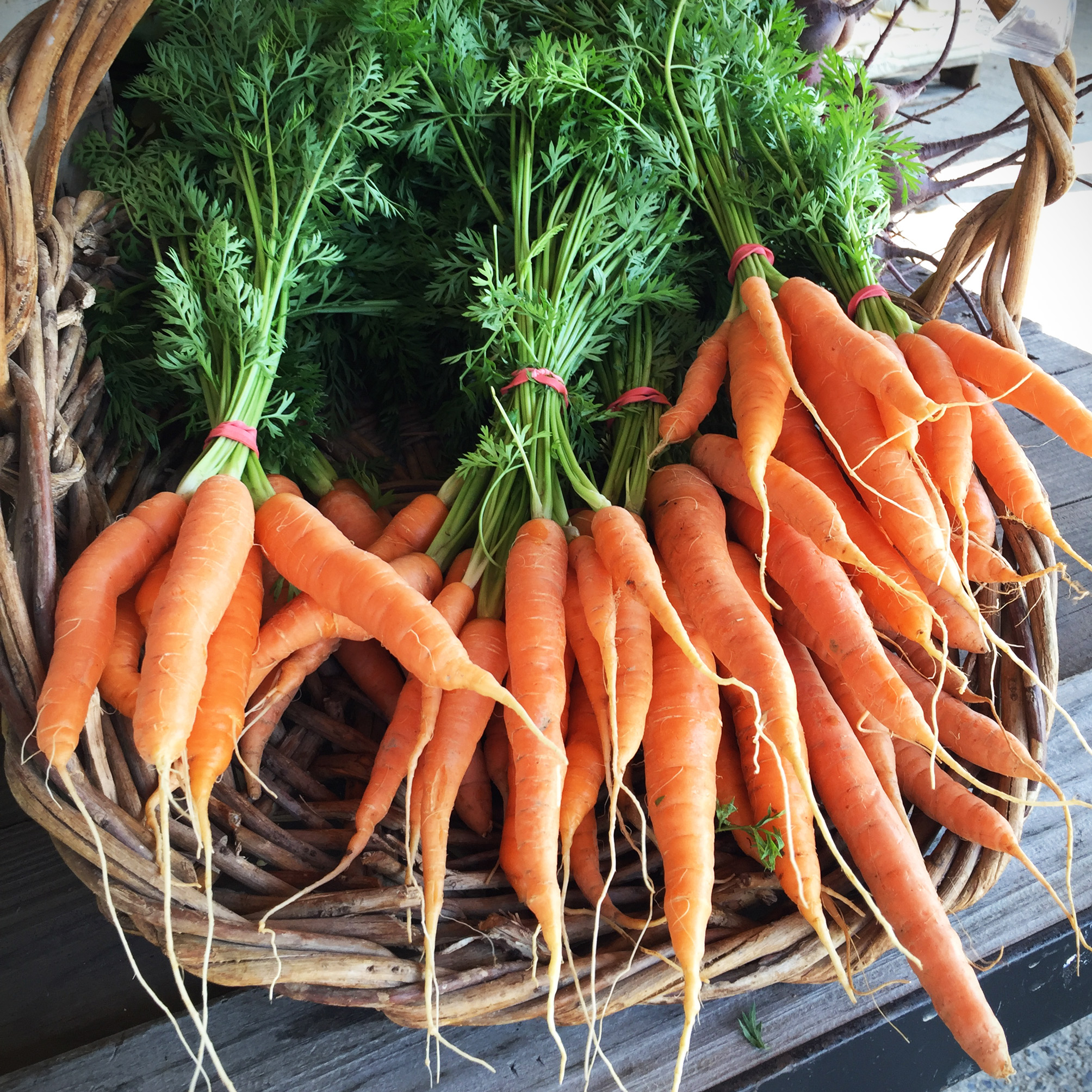 Everyone experiences struggle in life. It's a fact. In small and big ways, life isn't all roses. Tough circumstances happen to us, we let ourselves down, and even God created us with a wide range of emotions some of which are really hard but all equally meant to be...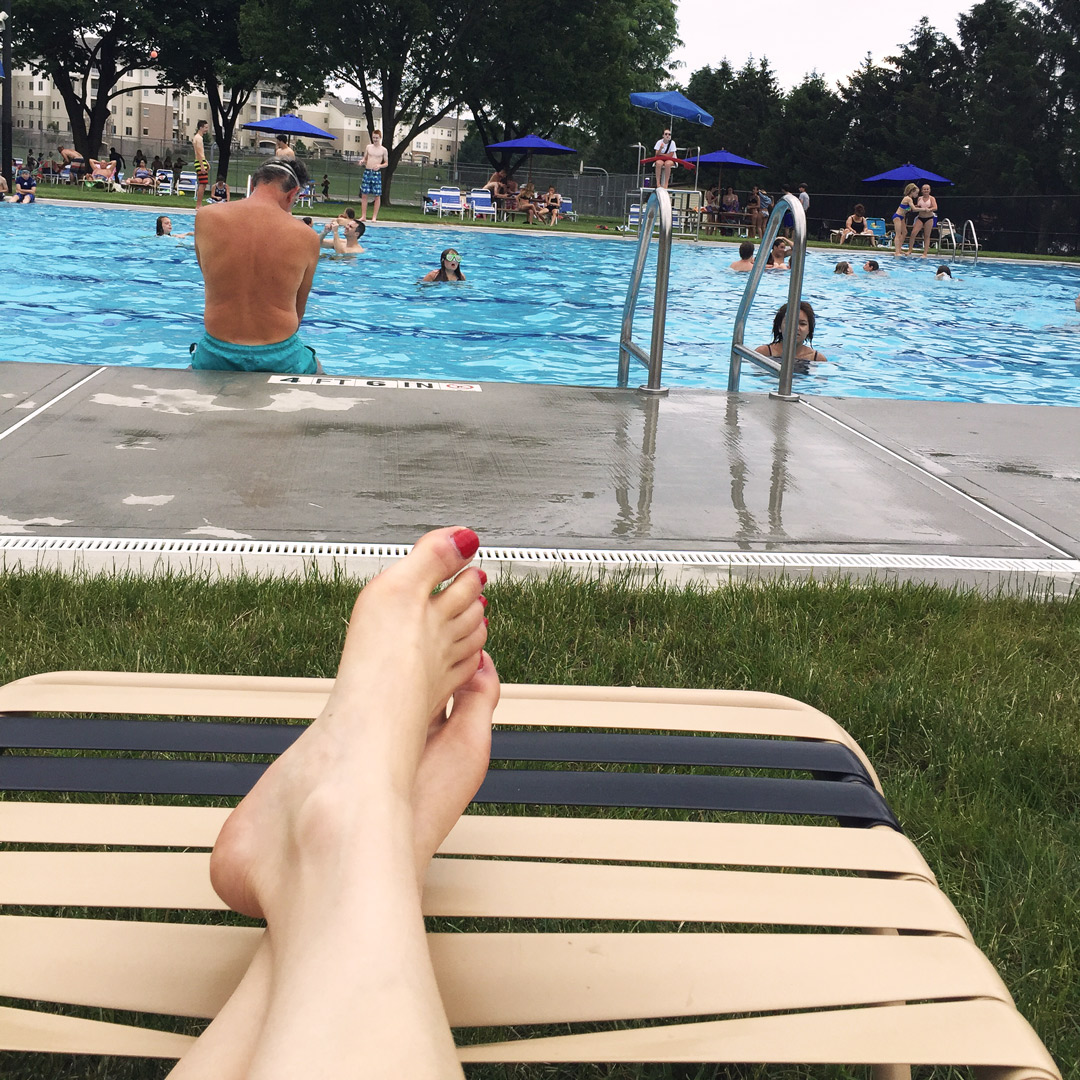 I'm humbled by how God's been breaking through all the thoughts that have kept me from fully living my life for decades. It took days, weeks of soul work that will continue to be in process, but it is worth every mindful moment. Through an exercise training I got to...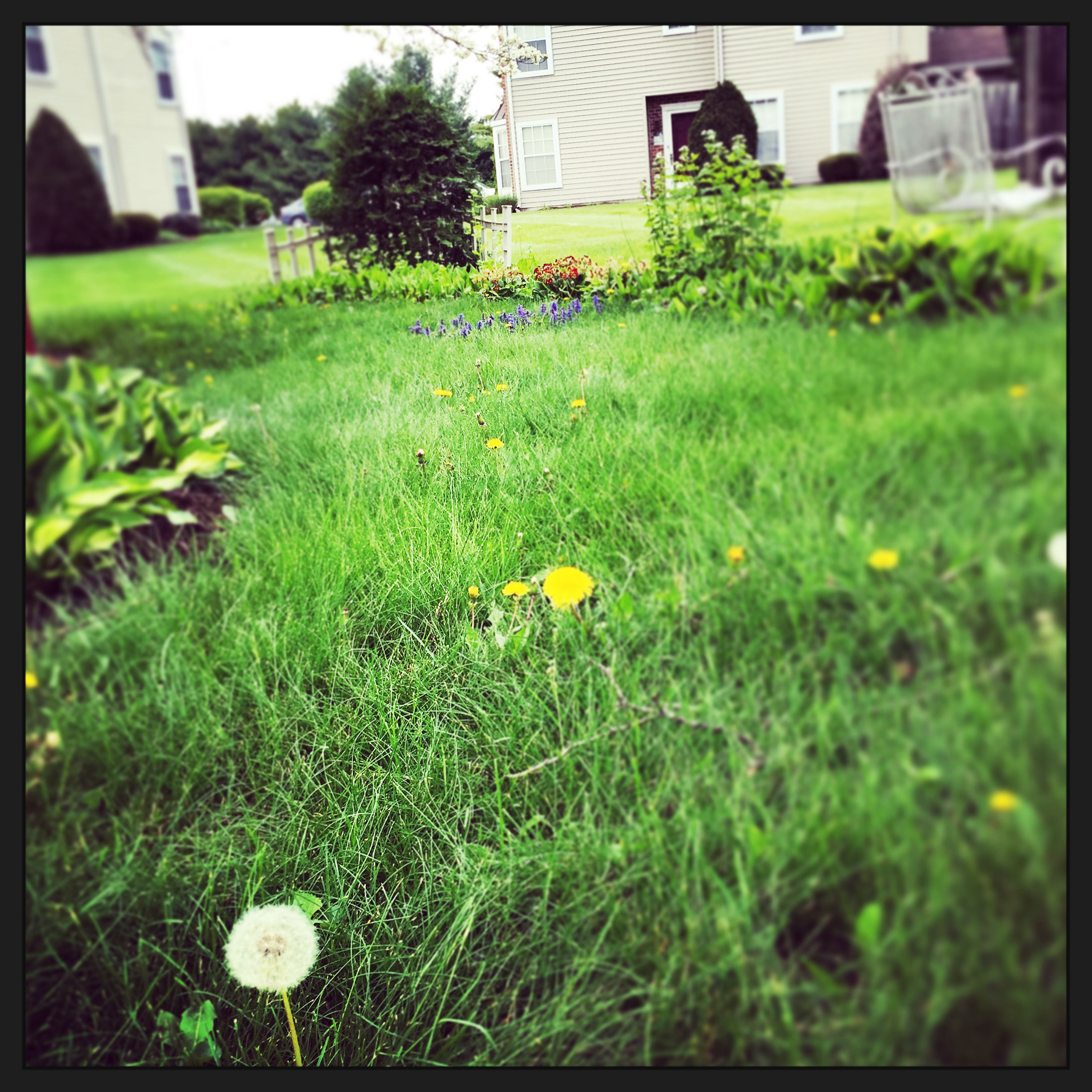 "Let go of who you think you're supposed to be and embrace who you are" - Brene Brown For probably 5 years I have been attempting to eliminate the word SHOULD from my vocabulary. The first time I realized the problems this word causes was while reading The Gifts of...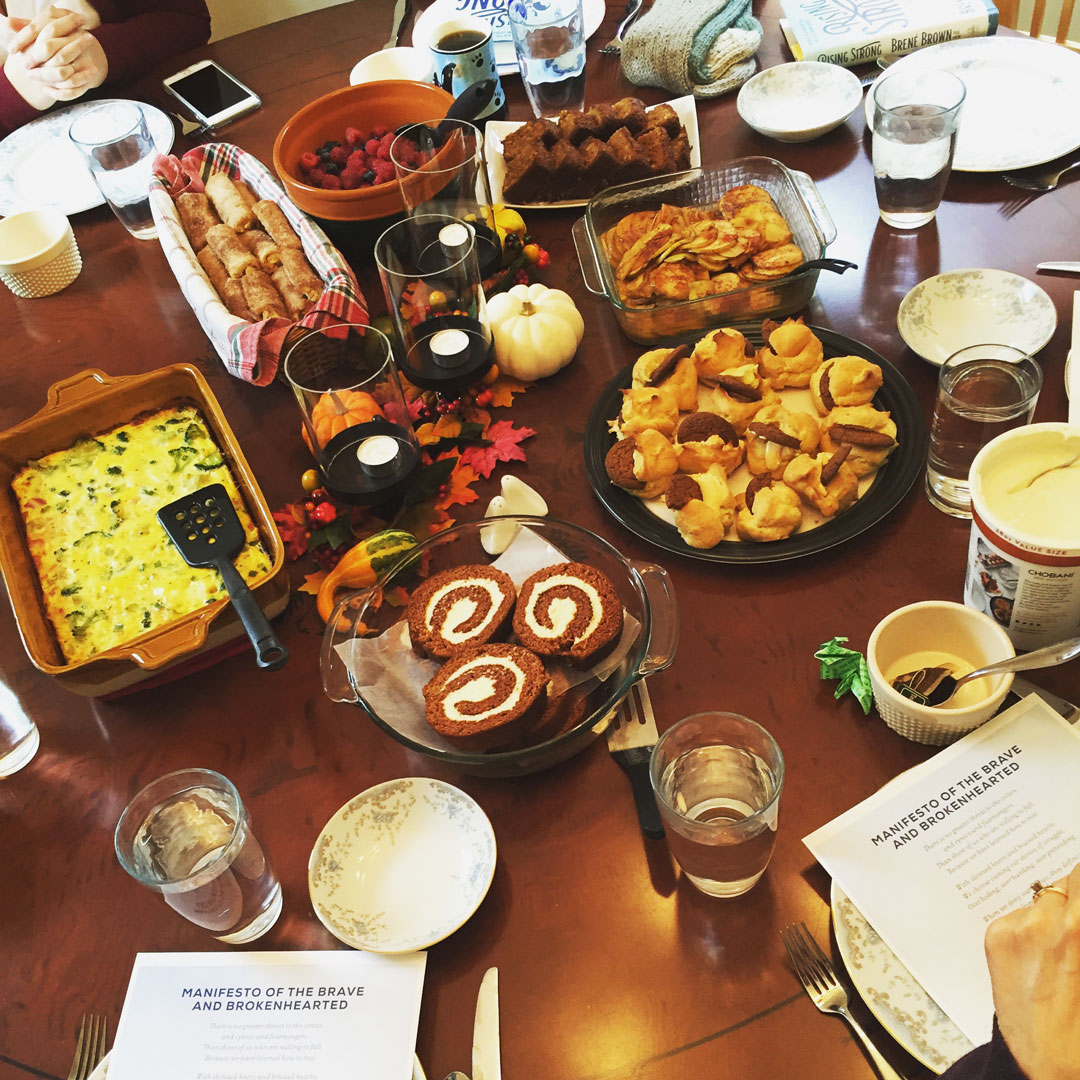 "You are the average of the five people you spend the most time with." – Jim Rohn Recently I was reflecting on who I am today which reminded me of past seasons; who I was, where I've been and what life was like. This woke me up to how different I am today than in past...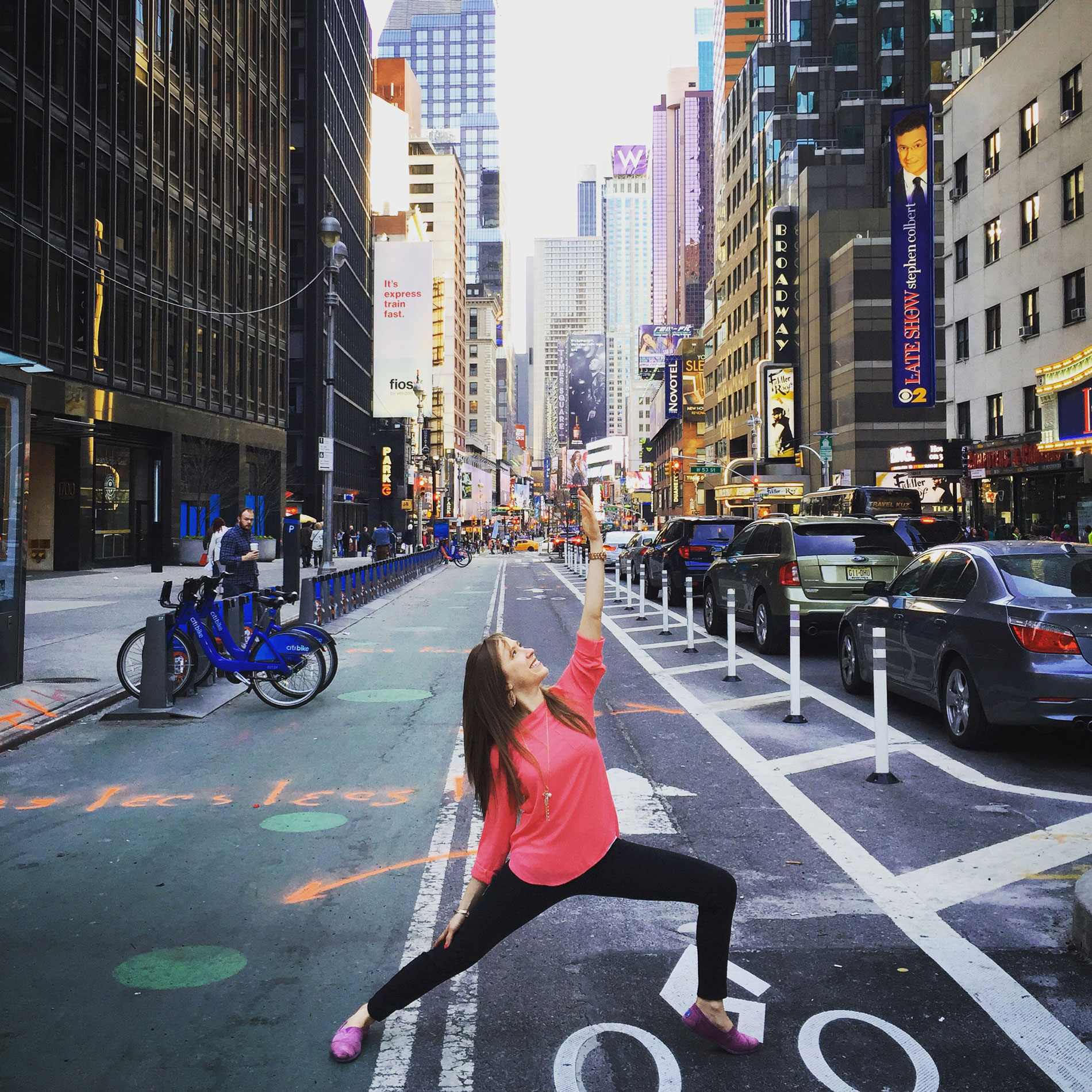 This writing thing is hard. I come back to a blank page over and over, filling it up for what seems like too long and still find myself scrapping and reworking things. Ideas that I think are going to flow naturally when I think of them can often be the toughest pages...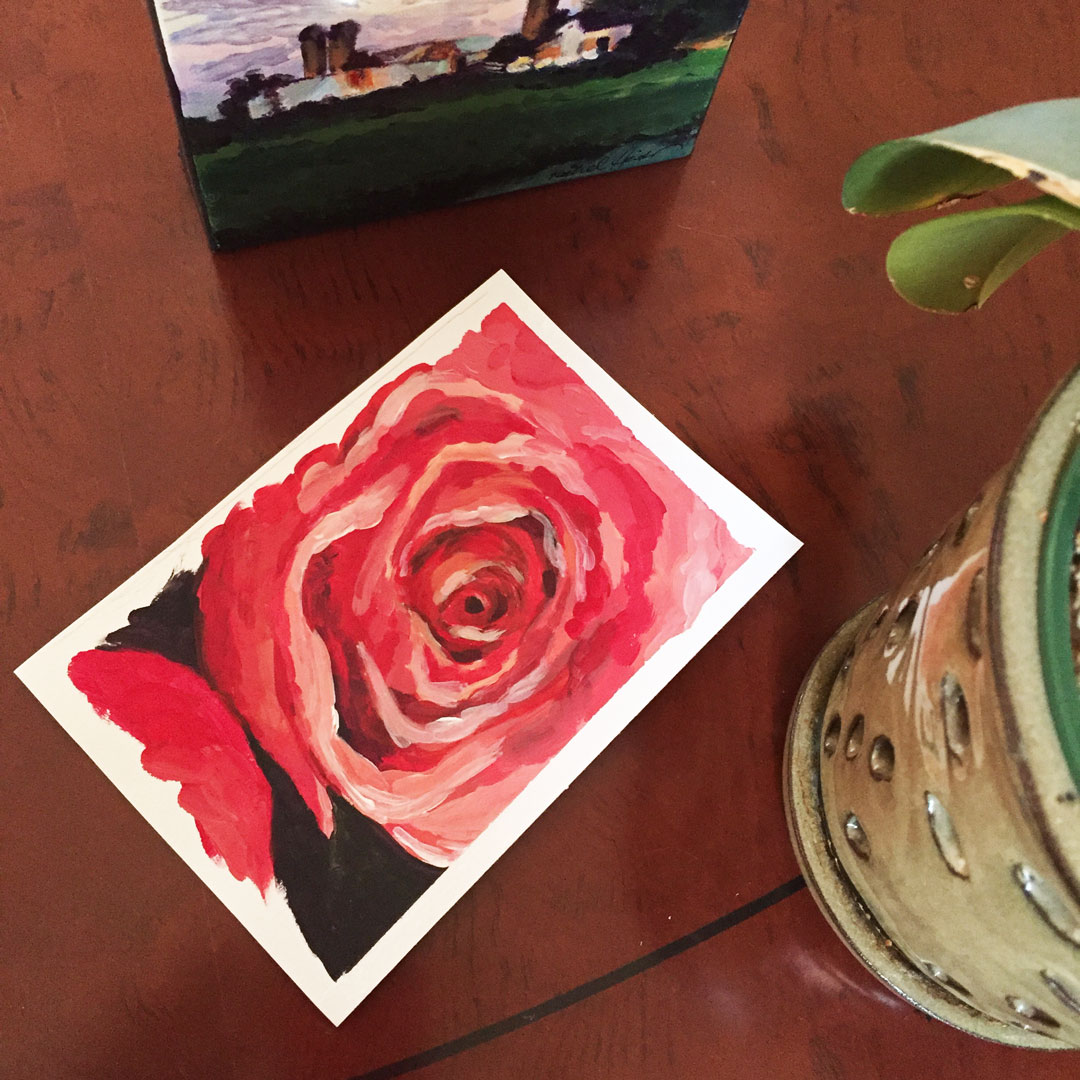 Uncertainty is something that's always going to be there for us as humans. We can't know what we'll know until we walk through the experiences leading up to them. We can only know what we know, and see what we see from today. Sure, God knows the ending and can see how...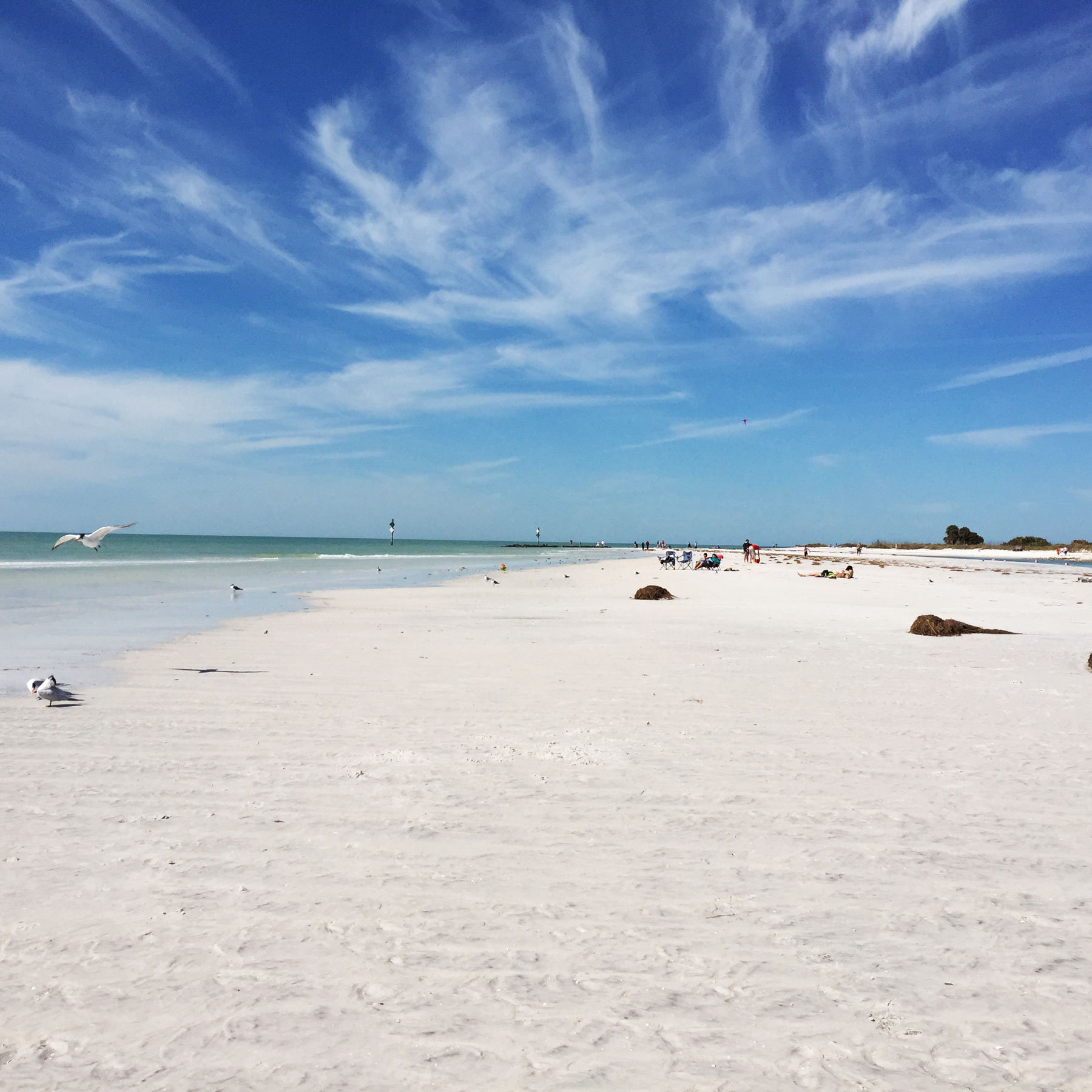 Lately something my cousin said she heard in a sermon has been mulling around in my mind: worry is really pride. The longer I've thought on that, the more I see the truth behind it, my worry really is an expression of my pride, of my thinking "God I know all the bad...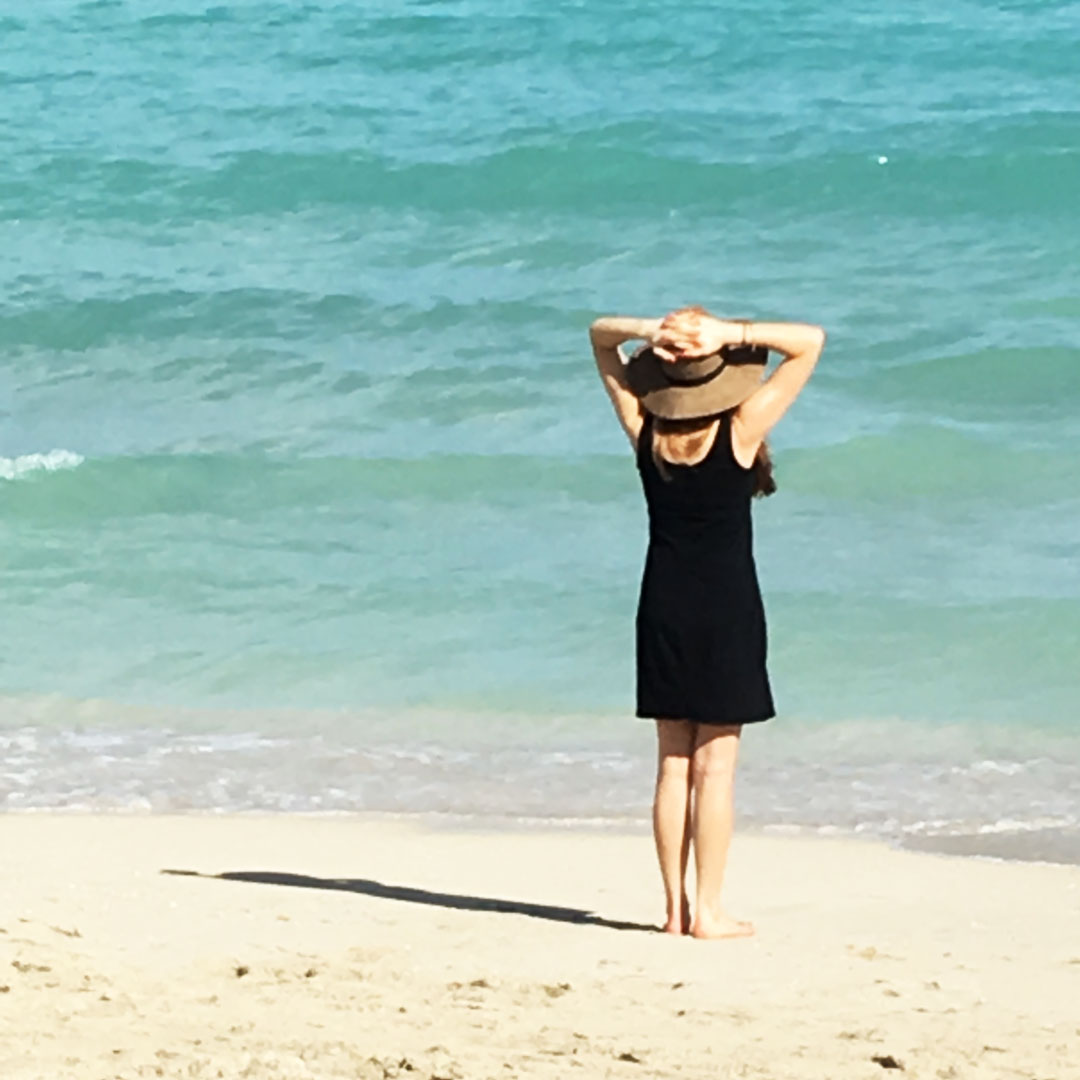 There never has been nor ever will be another you. Ever. Soak that in. It's so easy to forget how uniquely we were created. We all want to "fit in" and we are drawn to people like us. That's ok and human nature. But I think when we try to match and compare our lives...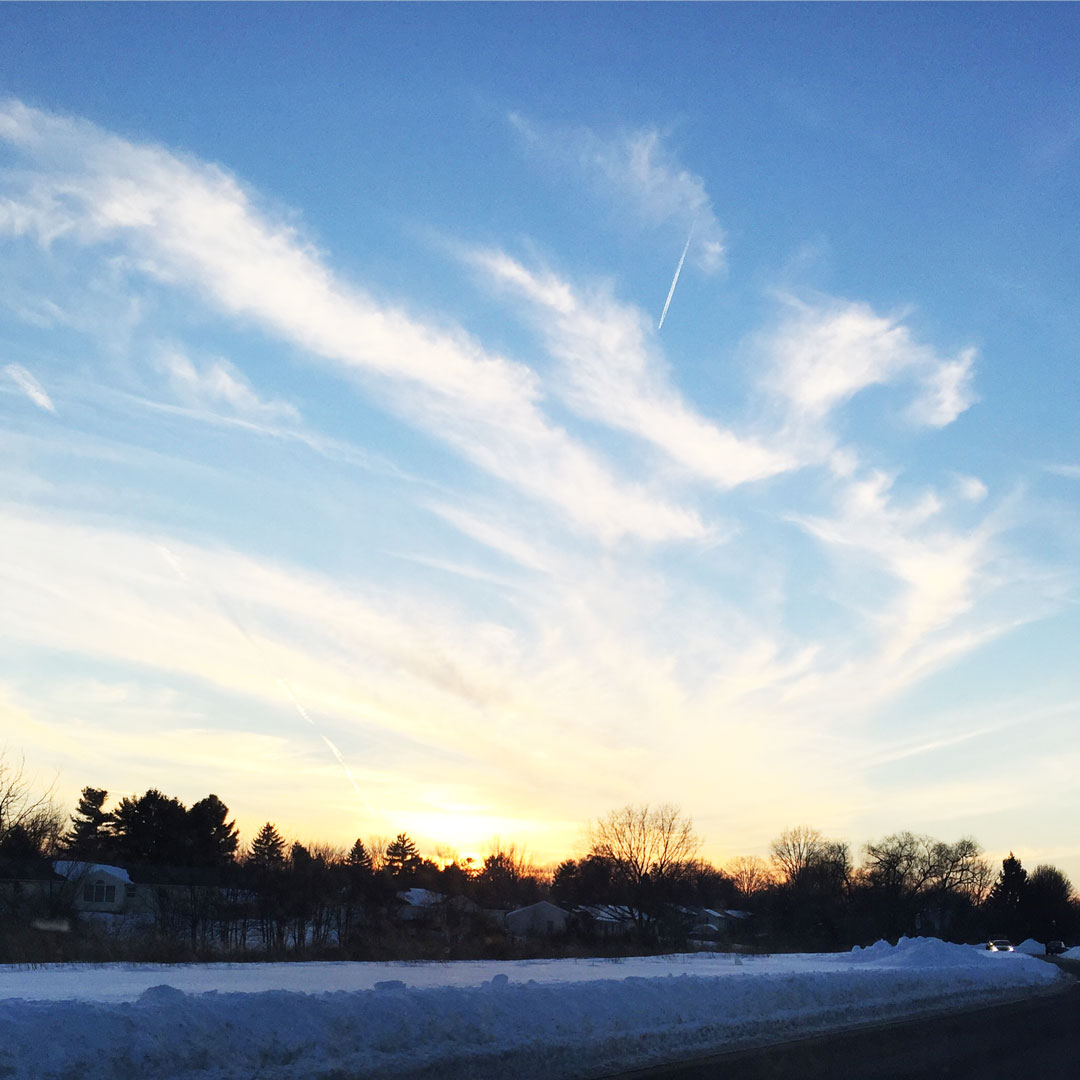 We all need ways to ground ourselves. Lately the sky has been my saving grace to do just that. The sky has been incredible lately. After the storm covered our world in heavy white, the sky has has surprised me every day in many moments - when I wake up, on the way to...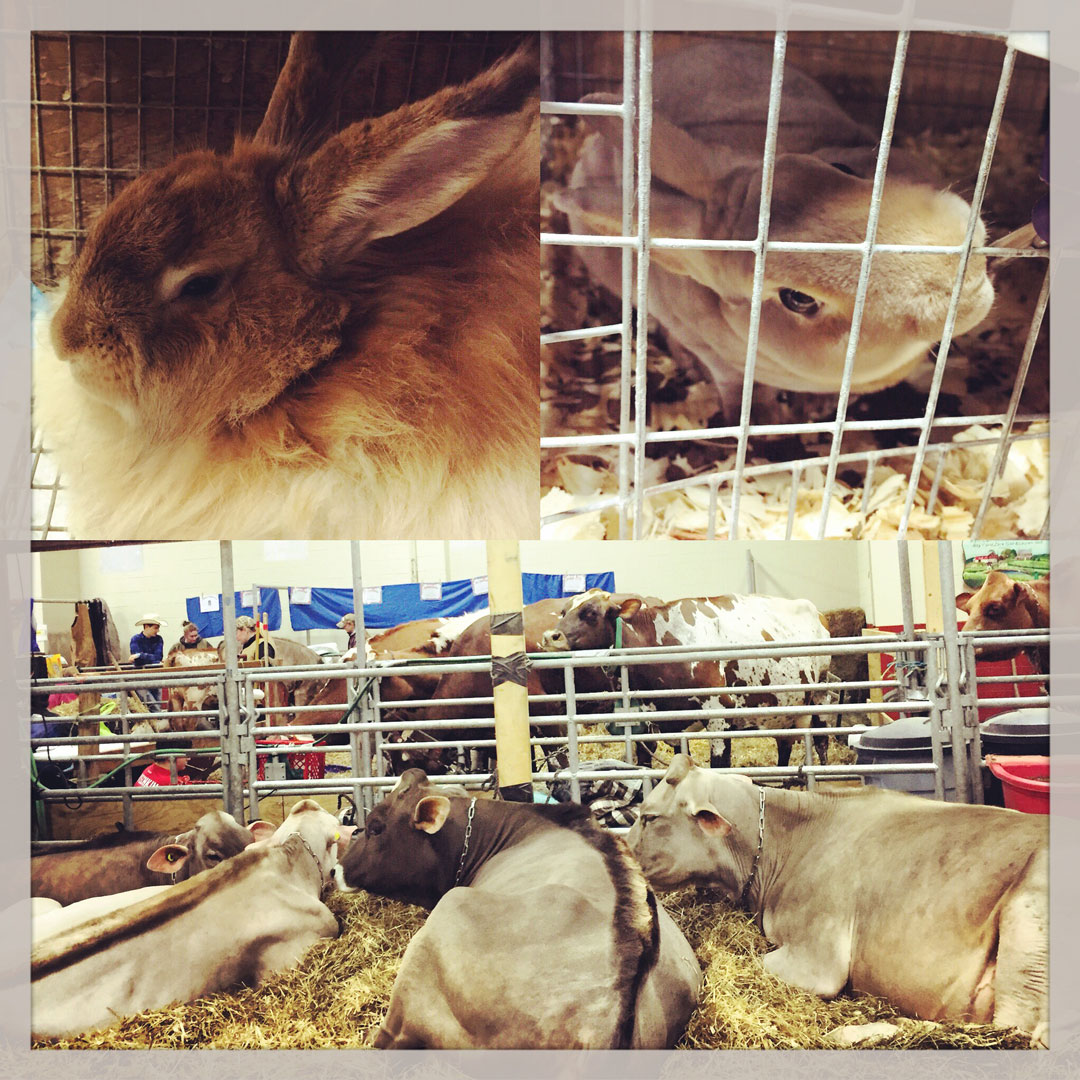 "God comes to us disguised as our life." - Paula D'Arcy. The past two weeks I've been battling a cold. Well that's an understatement I got something that was a cold, but turned into something which required me to "rest my voice" so it could heal. Not the easiest for...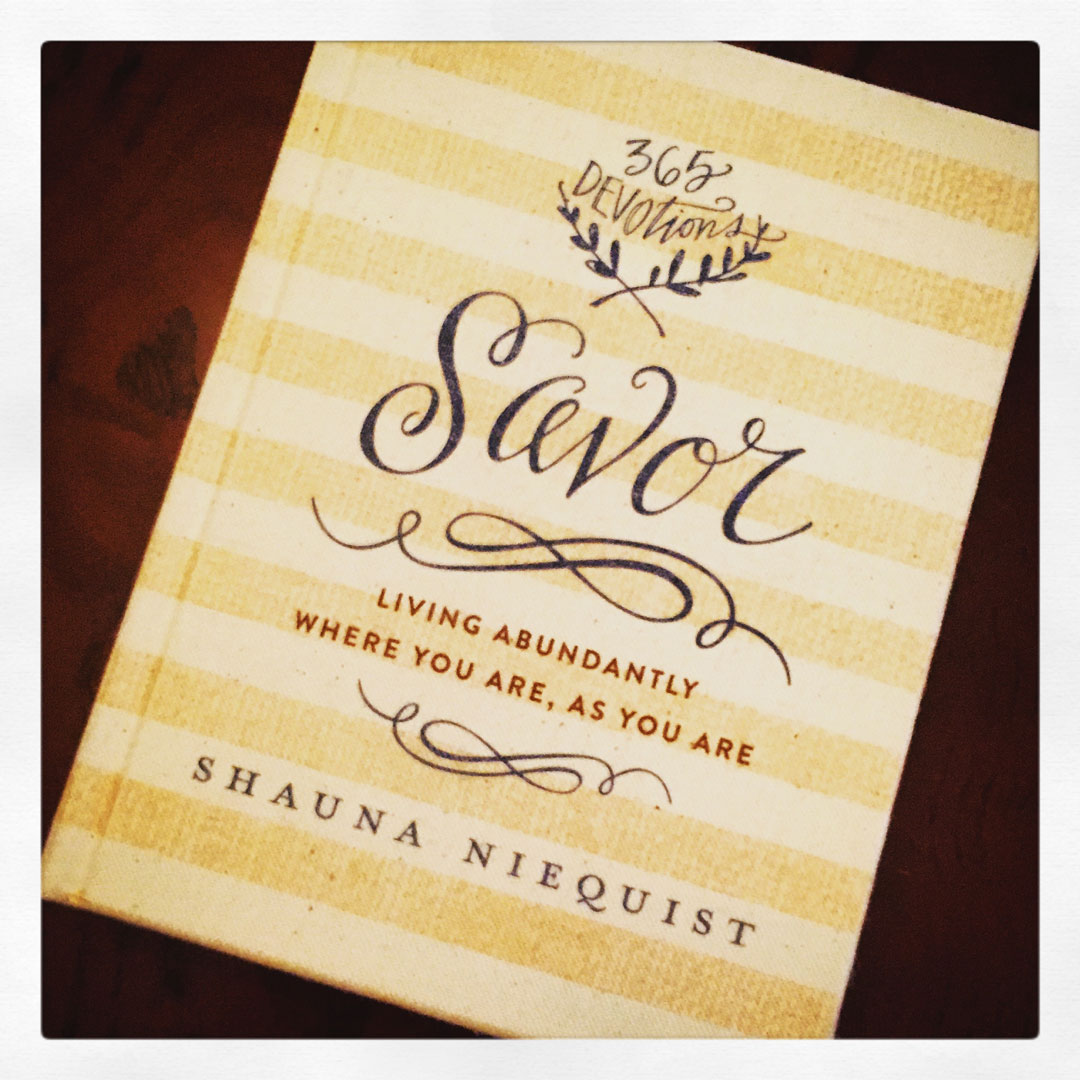 It's 2016. A fresh year. New, untouched, full of blank pages. As one year comes to an end, and before a new one begins, I always like to take time reflect over the past year. I look through the calendar, remember what happened, digest what I learned, what I loved,...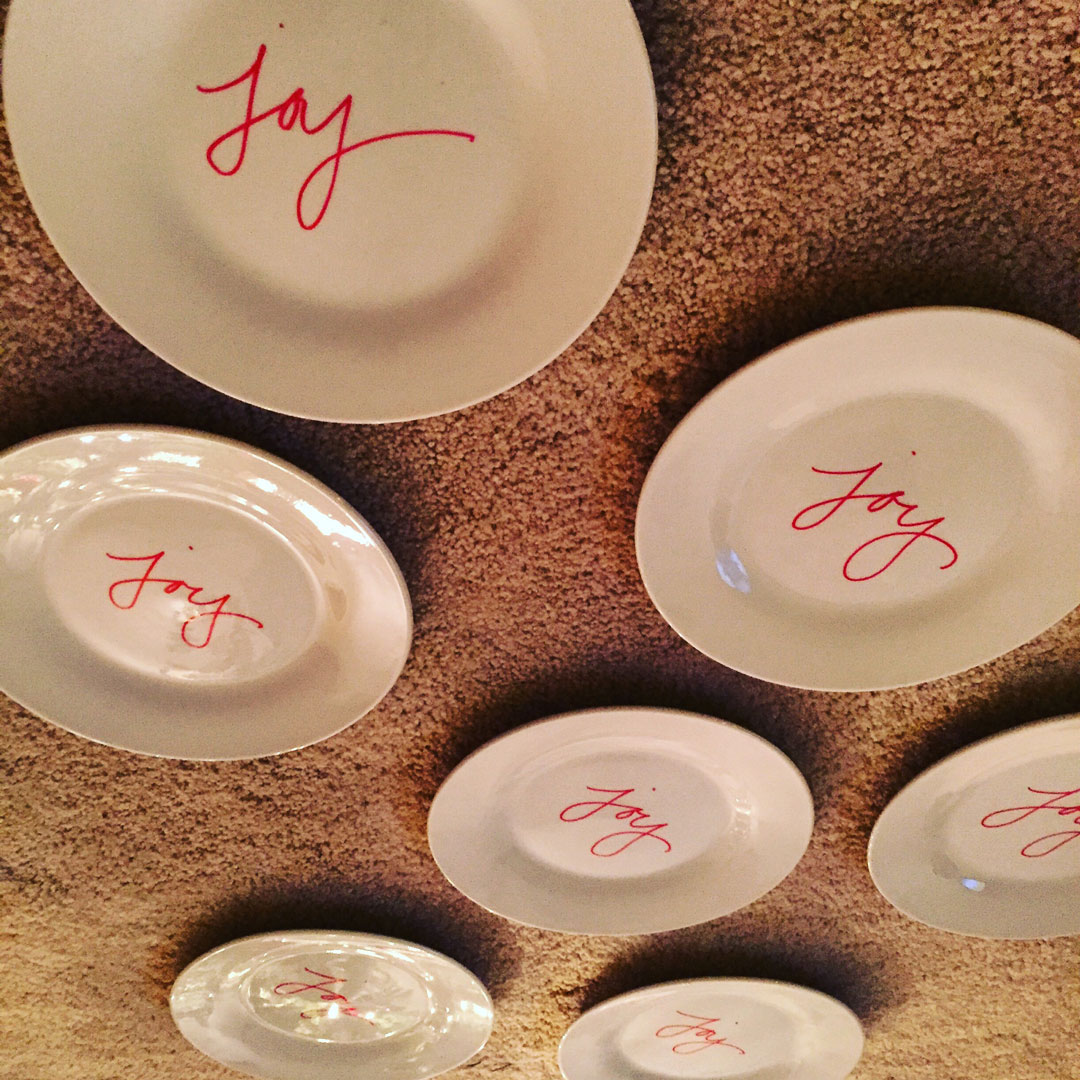 We can never engineer our own transformation. - Richard Rohr Before this year began I chose the word Faith to be my focus. It was a word that landed on easily and prominently on my heart as 2014 came to a close. I felt this deep desire, or deep need really, to grow in...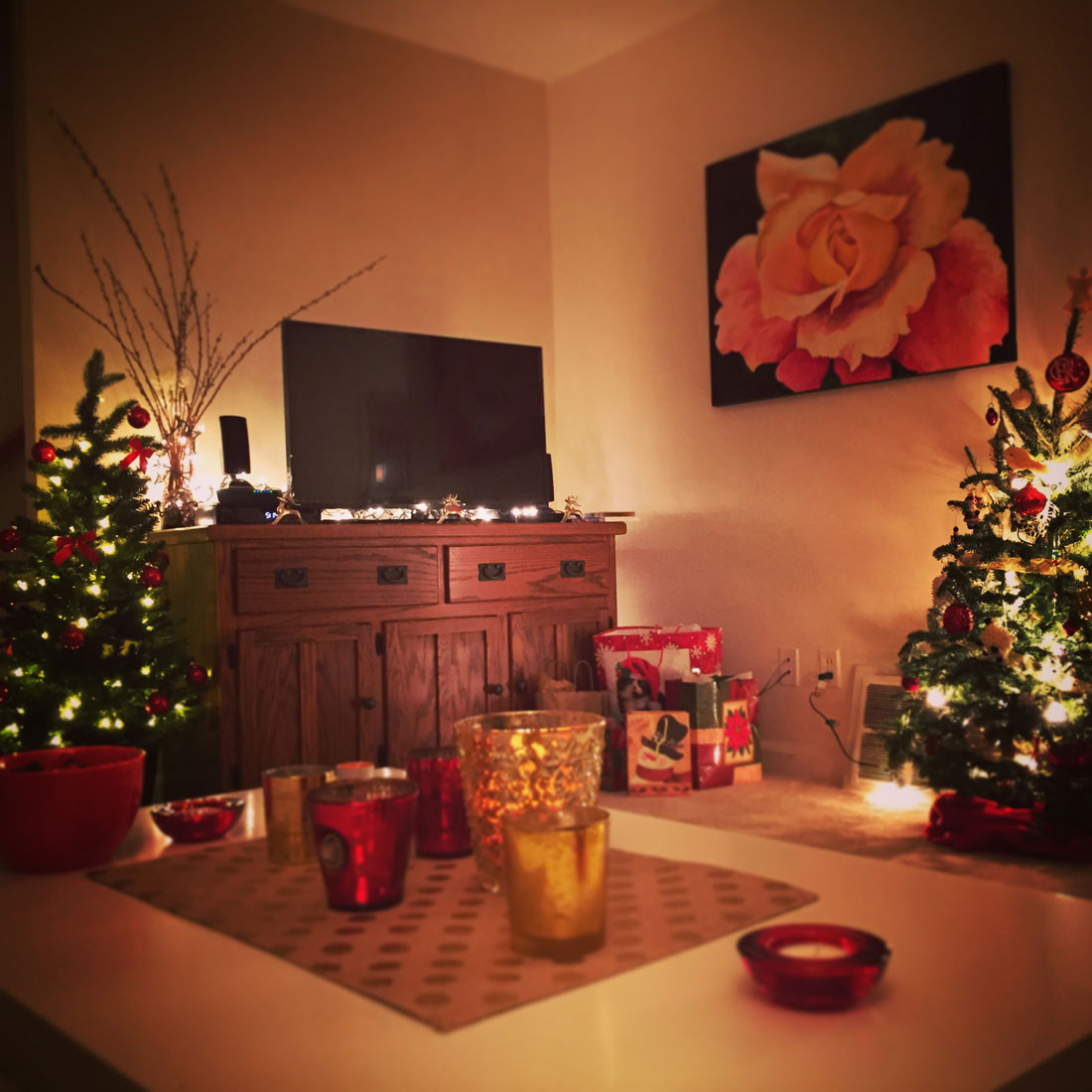 "Surely the Lord is in this place, and I wasn't even aware of it!" This Advent I want to sit, to breathe, to under stimulate, to learn to trust God and trust life and know myself. When life gets busy or the day to day goes on unchanging, we can all easily start to...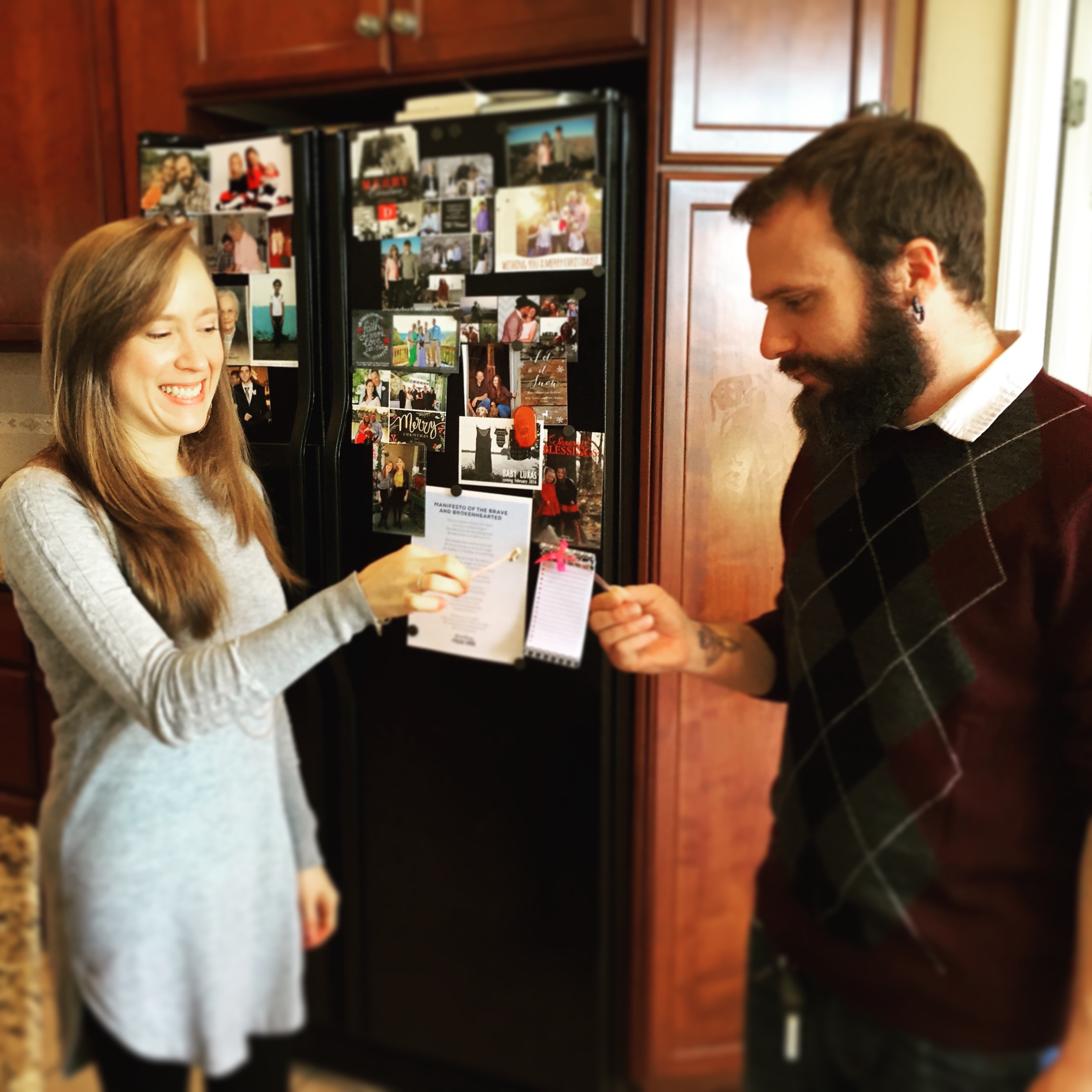 "Joy is what happens to us when we allow ourselves to recognize how good things really are." - Marianne Williamson This weekend is cozily nestled between Thanksgiving and Advent's beginning, filled with deep connection, fun events and the anticipation of the holidays...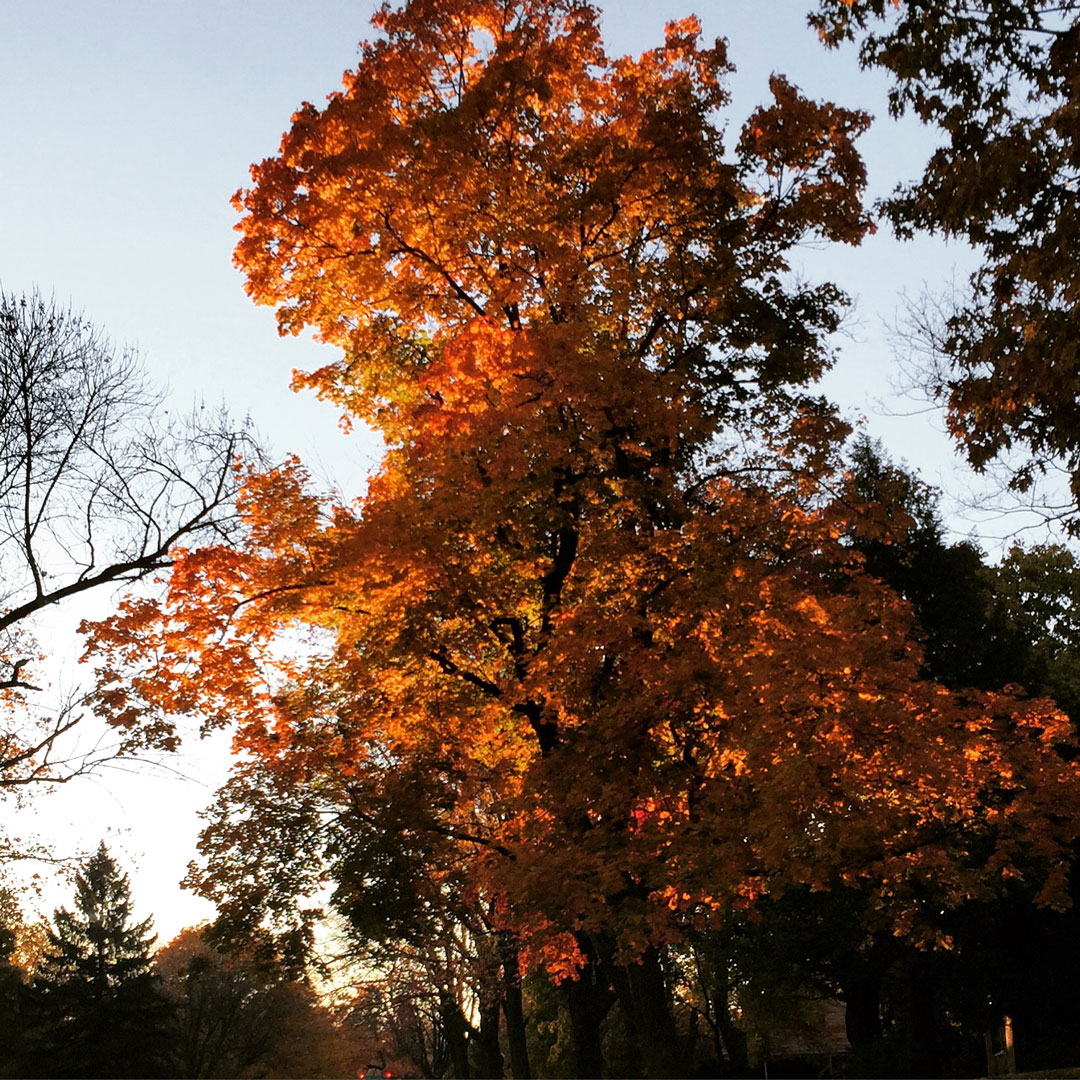 When the year began, I had chosen the word Faith to lead it. A word I wanted to think on, pray for more of, seek wisdom from others about, and hopefully turn the page in December feeling like a woman who had a little more of it. I had zero idea what that would mean....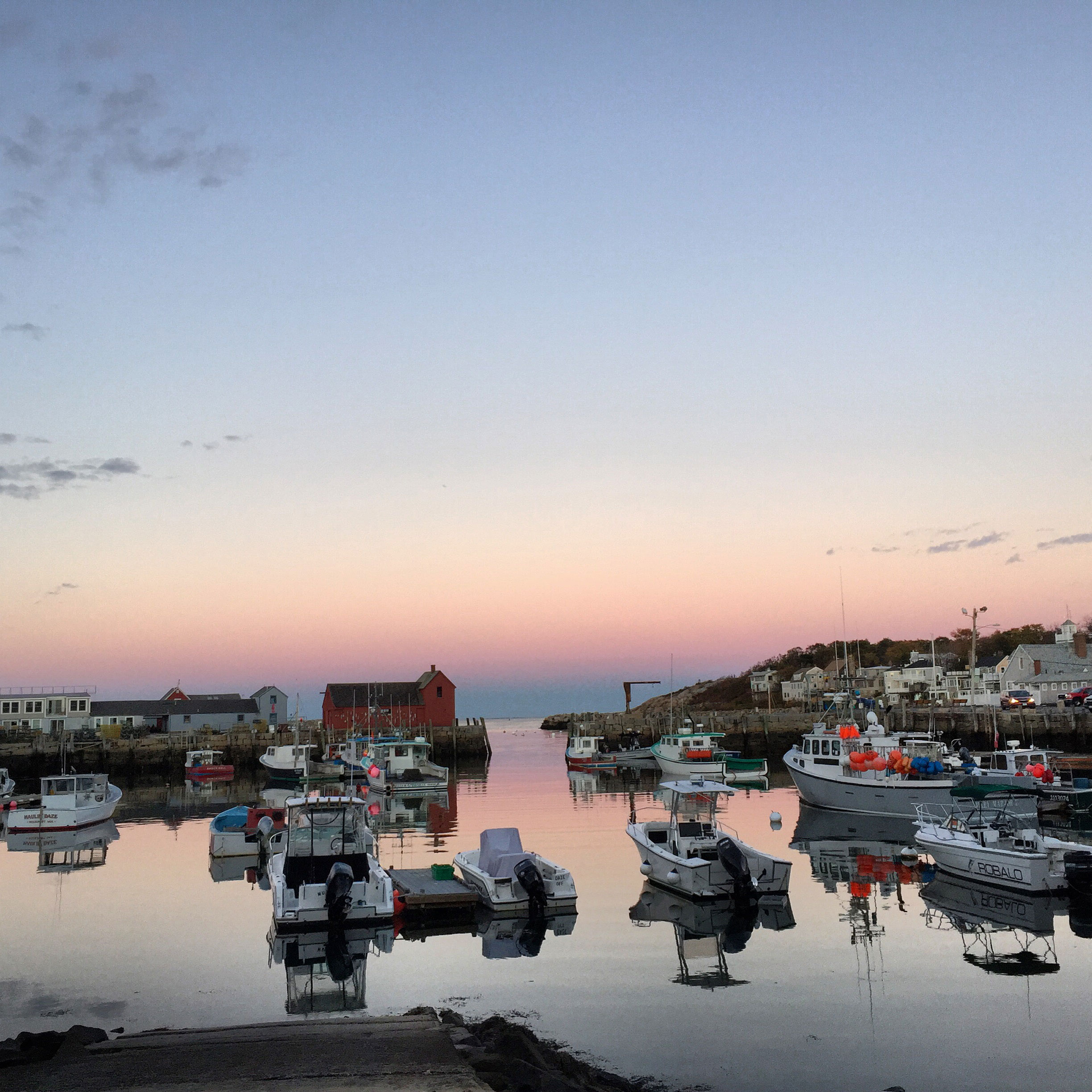 "Grace found my heart where logic ends."   Hillsong United - Here Now (Madness) I've always been someone so driven by logic I have trouble seeing common sense. I've often joked about that in myself. I'm great at logic and rule following. I look to find the clear...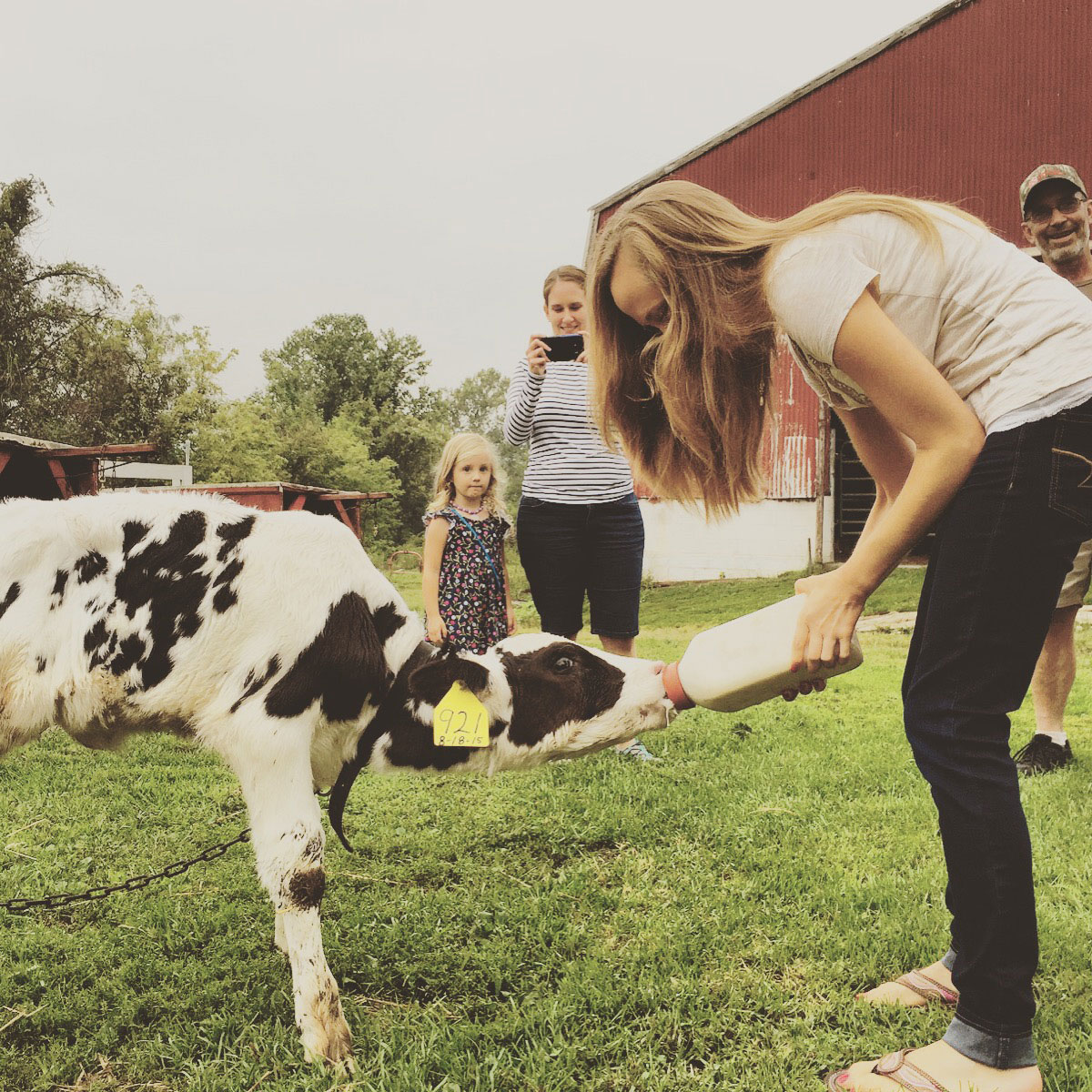 I tend to lean toward fear and worry, but I don't think it has to be that way forever. I believe our daily, moment-by-moment choices can have the power to change the way we think and how quickly we run to fear. The way it's been put to me before is that "Fear can get...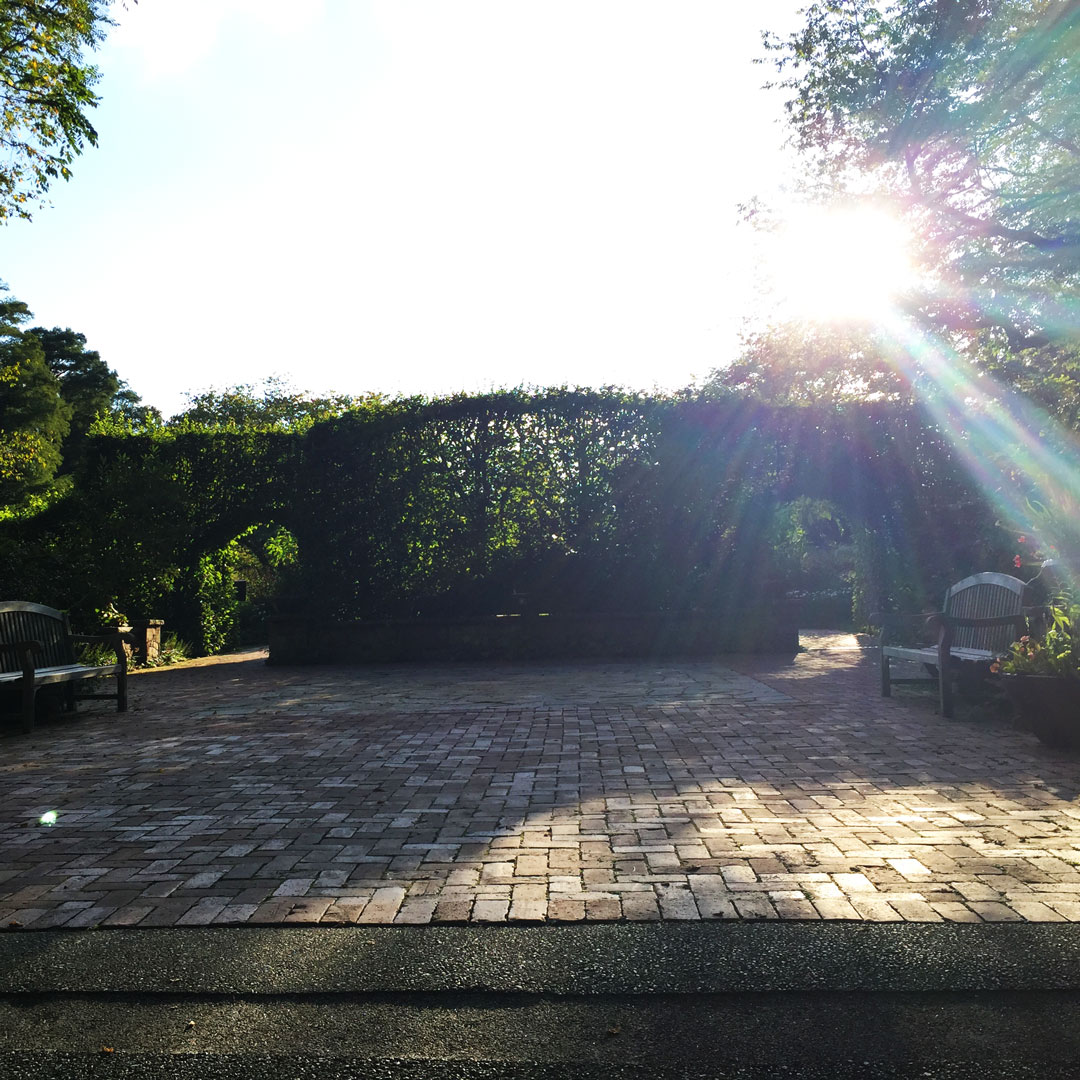 There is this lie I think most of us walk around with when it comes to connecting with other people: We want to connect, but we fail to show the flaws of our story because we believe we will be pegged as too messed up by others. But today I want to you to question the...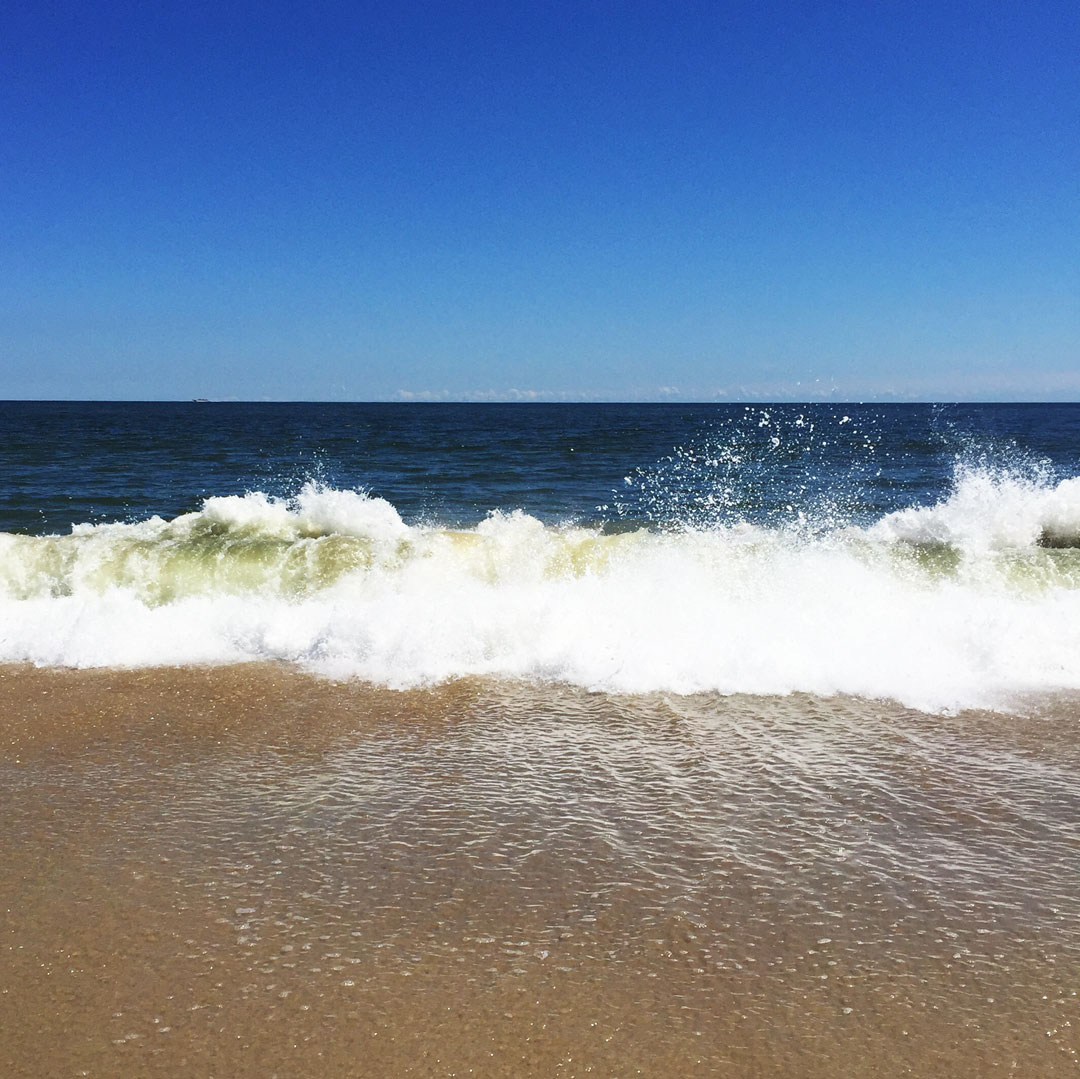 We want strength. We experience struggle. We desire Joy. We feel pain. We think ease. We face hardship. Life doesn't always meet our expectations. In fact, I think more often than not, they don't even overlap. Expectations. Reality. There's a gap. What do we do with...