This recipe is one I've made 3 times now for occasions between the holidays. Many family and friends have asked for the recipe, so here it is. The perk of this one is it's super simple and easy and I almost always have the ingredients on hand. Can't beat that! Perfect for when you need a last minute dessert to bring to a party. Extra bonus is it's fairly light and healthy! (But shhh no friend or family member picked up on that piece). Hope you and yours enjoy as much as I have.
Ingredients
Vegetarian
Serves 8
Produce
1/4 cup oil
1 cup whole-wheat flour
3/4 cup granulated sugar
3/4 teaspoon baking powder
3/4 teaspoon baking soda
3/4 teaspoon pumpkin pie spice (or ground cinnamon)
1/4 cup pumpkin and 1/4 cup applesauce (or 1/2cup applesauce and no pumpkin)
1/2 cup milk
1 T lemon juice
1 large large egg
1 granny smith apple, peeled and diced (optional)
cinnamon , for dusting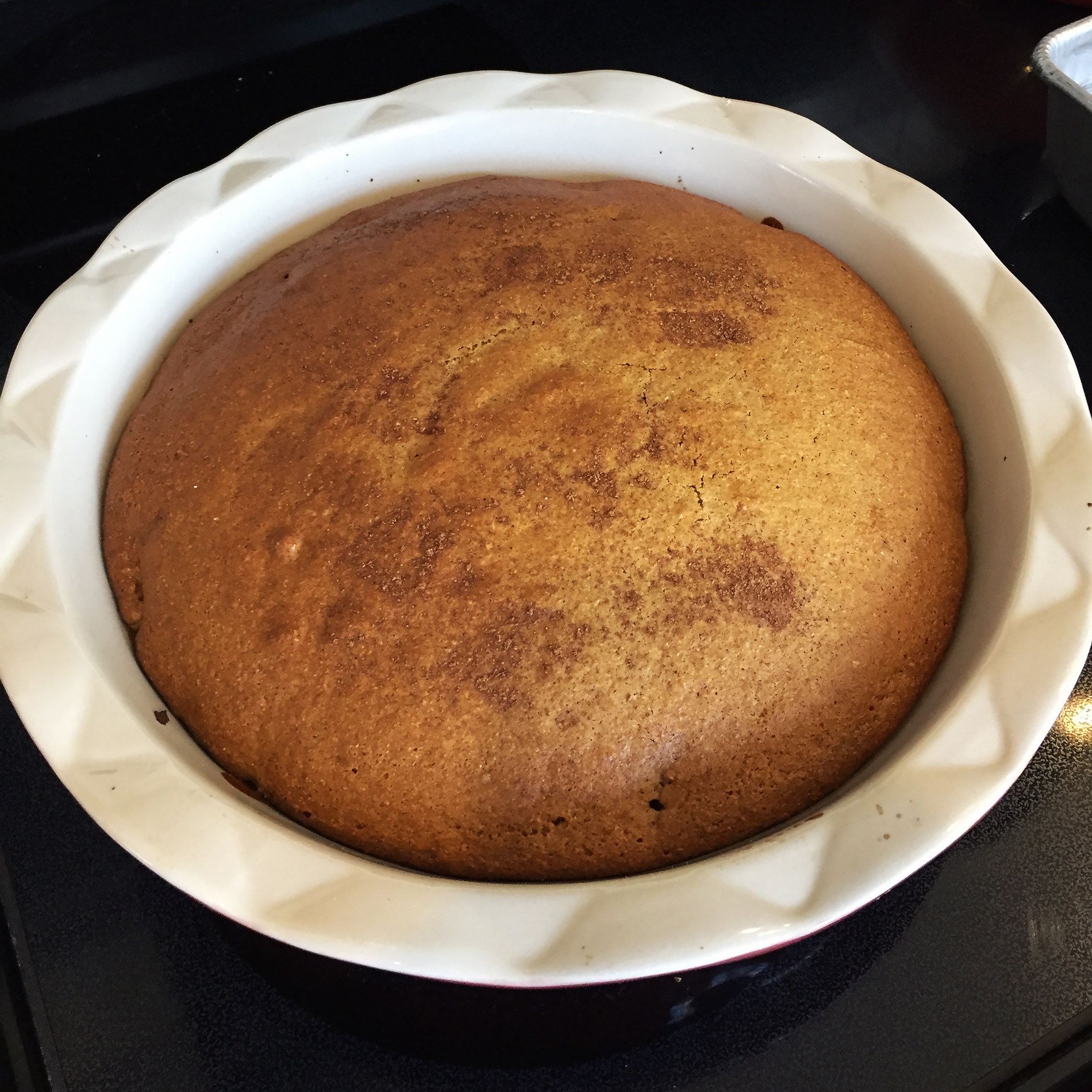 Directions
Heat oven to 350°.
Butter or oil an 8 or 9″ baking dish.
Spread diced apple evenly on the bottom of the dish.
Mix all dry ingredients, then add the remaining and mix until combined.
Transfer to dish with apple spreading batter evenly across.
Dust with cinnamon to make it look extra pretty.
Bake 20-30 minutes until a toothpick comes out clean in the center.
Enjoy warm or cool. Excellent with vanilla ice cream!
Happy baking!
This recipe is one I created based off making Real Simple's Snack Cake for several years so I could make it more quickly with on-hand ingredients I have.